Newly engaged? Planning a wedding? Wedding Expo's can be informative, time saving, creative and lots of fun to attend!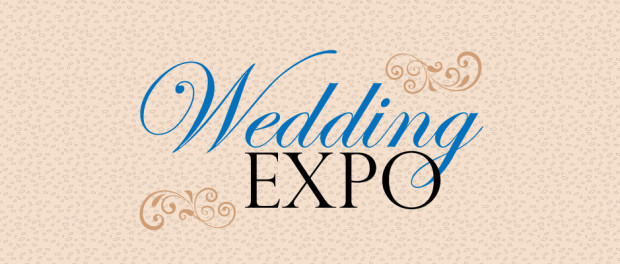 Wedding Tips ~ The Wedding Expo
Now that you are engaged and you are ready to start the process of planning you wedding, chances are you, your mother, friends, and even your fiancé are starting to research things for your wedding.
Wedding Expo's can be a great way to get a lot of the information you need in one place.  They can also be fun to attend with your fiancé, mother, and or a member of your bridal party.  At a wedding expo there are numerous vendors like florists, photographers, DJ's, and venues.  There are also others from spas, salons, bakeries, and rental companies.  There will be wedding planners, dress boutiques, limousine services, and every other vendor you can possibly imagine and some that you would never imagine. It all can become quite overwhelming, yet exciting.  Here are some tips to take the chaos out of attending a wedding expo and instead make it a fun experience.
Pre-Register & Come Prepared
Make sure you pre-register if that is an option.  Pre-registering usually will give you free admission or a discounted admission for the expo.  It will also keep you from standing in a long line the day of.
Know what you need for your wedding.  If you have already started the planning process and you have your venue and catering taken care of, skip these booths at the expo.  Spend time focusing on the things you still need like flowers, cake, and favors.  If you haven't been planning and you are starting from scratch focus on looking at the venues, caterers, photographers, and dresses.  Don't start looking at shoes, cakes and other detail items until you have researched all the main things you need.
Bring someone with you, your fiancé, mother, maid of honor, or someone else who is helping with your special day.  Having someone with you will be beneficial, and they can help by keeping you from making rash decisions or being pressured into a decision.  However, leave everyone else at home.  The more people you bring the more opinions you have and that can only add to the chaos.
Make sure you dress comfortable and wear flats – after all you will be doing a lot of walking.  There are not normally a lot of places to sit and rest at these types of events.
Come prepared by bringing a tote bag or an accordion folder to put all of our information in from various vendors.  Consider pre-printing your contact information on labels so that you can easily give it to vendors you like or to enter into contests or drawings.
Be sure to make notes of vendors that you like and follow up with them.
Whether or not you decide to attend a wedding expo, be sure to keep all of your research and information organized.  This will help you stay on top of things along the way.
If you do decide to attend an expo, be sure to think about the things I have mentioned and enjoy the process.
---
Part of our "Wedding Wednesdays" series