Confirming Wedding Vendors
Congratulations! You have planned your wedding down to the last detail. You have booked the venue, the flowers, the DJ and all the other vendors. You are now just waiting for the day to come. Wait a minute – have you confirmed your vendors?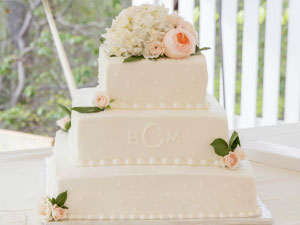 Wedding Tips – Confirming Your Vendors
Why is it necessary to confirm your vendors? Most vendors have dozens and dozens of clients and they are focused on the weddings that they have occurring right now. Unfortunately you are not their only client and they are not sitting around waiting to take care of your wedding.
So what can happen if you don't confirm your vendors?
You may have late arriving vendors, vendors going to the incorrect location, vendors who confuse your Sunday wedding for a Saturday one, or another scenario I have not listed may occur.  Avoid being upset or confused on your wedding day by preparing now to confirm your vendors. If you have a wedding planner or day-of-coordinator, they should be providing this service for you. If you are planning solo, read on to find out how to confirm the details of the services that you have contracted a vendor for on your wedding day.
How do you confirm your vendors?
Confirmations should take place via phone or in person with the vendor ALONG WITH a follow-up email or letter/fax.  All vendors should be confirmed! You will want to confirm details 2-3 weeks prior to your wedding. If you start before this time, some information may change and you may have to follow-up with the vendor again and if you start too close to the wedding, you may not have time to address any issues that arise.
Pull out your contract and review it paying particular attention to any items that are missing (wedding date, location, delivery times, set up times, and other important information). A lot of times information is left TBD (to be determined) on a contract because the couple may not know the information when the contract is drawn up.
Compile your emails or other correspondence that may contain important agreements and details that were not listed in the contract. Make sure you keep all of your receipts and payment details (cancelled checks, last credit card payments) and determine your balance due before the wedding day.
Things you will want to confirm with your vendors:
Make sure you confirm times of deliveries and arrival of your vendors.
You will want to confirm directions and addresses with your vendors so there is no confusion on where they are supposed to be or how to get there.
Verify vendor contact information so your wedding planner or site coordinator has someone to call if there is a problem.  Make sure that your vendors have contact information for your wedding planner or site coordinator as well.
Confirm balance and payment details.  If you have a balance with a vendor you will want to make sure you confirm the amount so there are no discrepancies the day of your wedding.
Be sure to verify what you are getting from your vendor and that there are no differences from what you are expecting from them.
---
Part of our "Wedding Wednesdays" series   Photo Credit: Nicole Schantz Photography