Telling Your Love Story
Helpful Wedding Tips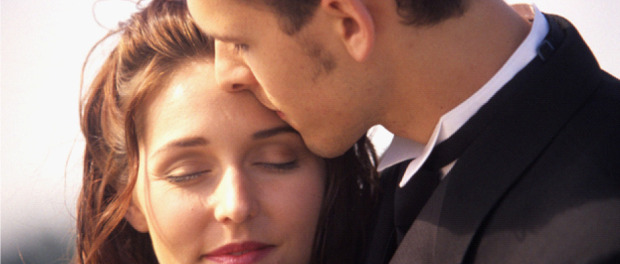 With all of the wedding trends out there it is easy to fall into the trap of having a cookie cutter wedding.  From beach weddings to rustic barn weddings, these trends can sometimes give you an image of what you think your wedding should be.  That is not to say that you couldn't choose one of these styles for your wedding, however, more importantly, your wedding should reflect your individual personalities as well as tell your unique love story.
There are many ways to interject your personalities into your wedding.  Below are a few wedding tips and ways you can add your personality and love story to your wedding.
Write Your Own Vows
This may not be for everyone but if you can try and write your own vows.  To be able to express your love and commitment in your own words is very powerful and meaningful.  You don't have to have a full speech written out – just speak from the heart.  This is a wonderful personal touch for your wedding.
Put a Twist on the Menu
Your food can be a big part of telling your love story and showing your personality.  Whether it's having a taco bar because you had tacos on your first date or having food that pays tribute to your heritage or geographical location such as serving gumbo because you are from New Orleans or Crab Cakes because he is from Maryland.  It's all part of the story.
Add Personality to your "Save the Dates" and Invitations
Your Save-the-Date cards or Invitations are a great way to tell your story. Consider adding an engagement photo to your Save the Date card, or if you got engaged at the beach, choose some sort of beach theme.  As for your invitations, add part of your story in writing or imagery by telling and showing how you met or the things you love to do together.  For example, if you fell in love in Paris, have a picture of the Eiffel Tower, or if you love going to baseball games together, have a baseball diamond symbol on your invitation.  All these things help tell your story.
No matter how you decide to add your personalities or tell your love story, make sure your wedding is about you as a couple.  Anyone can have a cookie cutter wedding, but only you and your fiancé can have your wedding and tell your love story.
---
Part of our "Wedding Wednesday" series