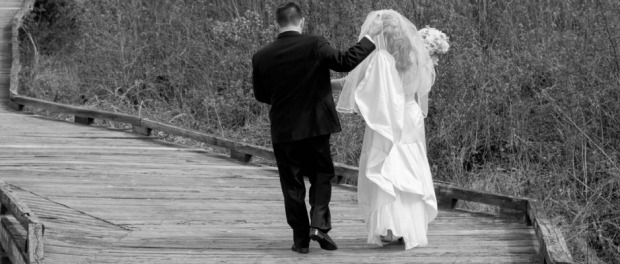 It's finally here, the day you have been planning and obsessing over for months.  All of your hard work and dedication is about to pay off.  The day will go by much faster than you could ever imagine.  You will have a thousand things running through your mind from trying to remember your vows, to trying to remember if you gave the favors to the venue to put out.
Because of the hustle and bustle of the wedding day, it's important to get as much done the day before as you possibly can. Try to take the day off before the wedding if possible and it wouldn't hurt to have a few key attendants (maid of honor and best man) take off too, if possible. Here are some things you should do during that time off to save you from extra stress the morning of the wedding.
Start and keep a reminder list of things you need to do the day of.
Keep the list running as you will surely have to add to it throughout the day. And don't be afraid to enlist some help! You've got family and bridal party members you can delegate.
Wherever pictures are going to be taken make sure the space is photo ready.
More often than not, couples forget to make sure their house is photo-ready before day-of pictures. What ends up happening is the photographer arrives and you are shoving things in closets and drawers.

Have your tip envelopes and any day-of payments sealed, labeled, and rubber-banded together.
The last thing you want to worry about the morning of your wedding is rushing around to fill envelopes and label them.

Pack and double check your travel documents.
Packing and checking your travel documents is important to do the night before. Have an emergency kit to hold all the things you'll likely forget or not have with you during the wedding.

Eat something substantial and drink a lot of water.
Make sure you eat something and stay hydrated the day of so you don't end up feeling sick later.

You have put a lot of time and effort into your wedding day and you want everything to be perfect and run smoothly.  Here's the thing – it won't and that's ok.  Things will never go perfect so expect some minor mishaps and don't stress about the little things, especially the things that are out of your control.  Take a deep breath and enjoy your day, you deserve it.
---
Part of our "Wedding Wednesdays" series