Chiavari Chairs and Chandeliers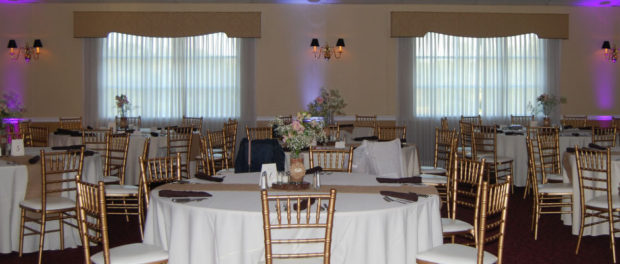 The Chantilly Ballroom at Chesapeake Bay Golf Club has added gold Chiavari chairs with off-white padded leather seats and sparkling crystal chandeliers to its décor this year.
New in 2017
Our clubhouse has showcased many subtle new touches and improvements this year both inside and out. A fabulous example is our totally redesigned Ladies Room that received a whole new look in 2017. Out front, the clubhouse has a brand new color scheme, outdoor bronze wall sconces, awning, and traditional landscaping.
All of our design enhancements have been geared to provide a comfortable, modern and stylish setting for your next wedding, special occasion or event.
Chiavari Chairs
The timeless and elegant Chiavari chair is named after the Italian city where it originated over 200 years ago.  Today, it is known to be the classic wedding chair, and is the most popular style for special events and stylish occasions around the world.
A beautiful event begins with the setting.  Our new antique gold chiavari chairs with padded off white leather seats are not only graceful in appearance, but are also sturdy, lightweight and comfortable as well.  The sleek design allows ten guests to sit comfortably around a sixty inch round table.  The new look brightens the room and is the perfect foundation for any event and color scheme.
Crystal Chandeliers
Our three new 15 light Crystal Chandeliers set the mood perfectly for our classic Chantilly Ballroom dining room. Sparkling crystal prisms reflect the light and illuminate the vaulted room with breathtaking beauty without being pretentious. The look can be dressed up or down – depending on your special occasion. From shabby to chic – everything looks better with a little sparkle!
A New Room for Ladies
Our ladies room has also had a complete makeover! Open the door to a magnificent crystal entry ceiling light, a cashmere grey double vanity with a Carrara White Marble top, Pewter Wall Sconce, white wainscoting, and a soft shell / blush paint wall color. The look is understated elegance. Fresh, clean and we think one of the prettiest ladies rooms you'll find anywhere!
---
A Look Around the Clubhouse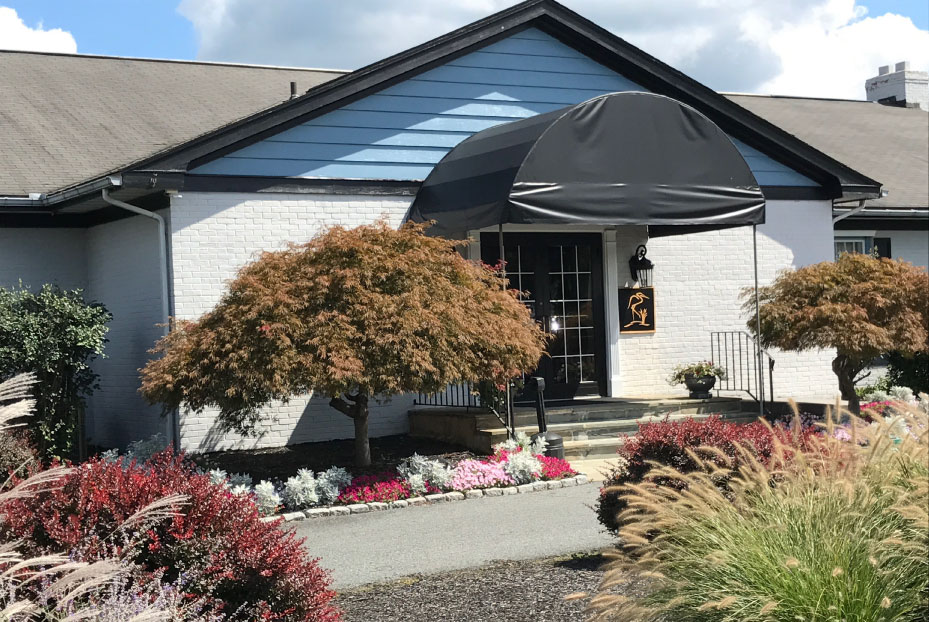 ---
Product Guide
Information on featured products mentioned in this article.
Gold Chiavari Chairs and Off White Vinyl Board Cushions
Blush / Shell Wall Paint in Ladies Room
Abalone Shell – Sherwin-Williams SW 6050