Our Stay & Play Affordable Golf Packages offer Unlimited Golf. The perfect golf destination centrally located in the Mid-Atlantic. Maryland Crabs & More!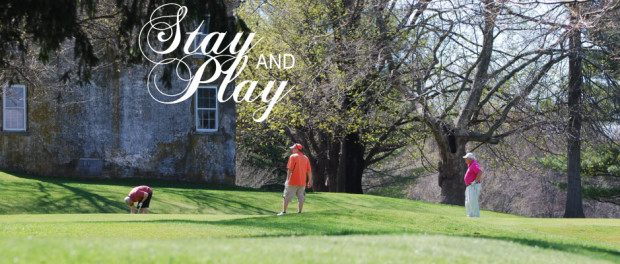 Stay & Play at Chesapeake Bay!
View all Stay & Play Packages | Contact Sales Staff 410-658-4343 x2

If you are a golf group organizer looking for a golf destination that is centrally located in the Mid-Atlantic and offers the convenience of an easy driving distance from New York, Pennsylvania, New Jersey, Delaware, and Virginia and Washington DC, then look no further than Chesapeake Bay Golf Club! Our course and accommodations are located just minutes off I-95 Exit 100.
Easy to get to, easy to get back home. Click Here to view our Map & Driving Directions.
Golf Trip Planning Tips
Invitation List
Planning the invitation list for your golf trip is the fun part. This can include friends from the past such as high school or college buddies, or current members from a golf league, church, sports team, regular golf group, family members or business associates. A diverse list of personalities will make for the most memorable trips.
Setting the Number of Days & Date
The best way to encourage the most group participation is to provide a couple of date options as well as plenty of time for the group to plan their schedules. Weekend getaways often work well for most people, or if you wish to stay and play longer, the best option is often to keep the options to a minimum.
First get a general idea from your group which time of year they'd most like to get together to play.  Then call the golf course Pro Shop and ask for a couple of day/week options that are available to work with for both golf and accommodations, and then ask your group to rank which of these date options works best. For personal scheduling purposes it is usually best to plan and book at least three to four weeks ahead of time when possible, especially when you have a larger group.
Affordable Stay & Play Packages
Chesapeake Bay Golf Club's Stay & Play Packages are affordable and offer easy options that have been put together for your convenience. All packages offer Unlimited Golf. Our packages can be customized specifically for your group so please be sure to let us know your preferences.
Golf trips are mostly about great golf – and Chesapeake Bay Golf Club is known for our "Legendary Greens" and have been rated 4 Stars by Golf Digest. Our classic links style course is in immaculate condition. We are truly "Your link with nature" – you'll enjoy the natural beauty and tranquility of a course just miles from the North East River – the uppermost part of the Chesapeake Bay.
After your round relax and enjoy delicious regional cuisine such as our Maryland Crab Cakes or Crab Soup along with an ice cold beverage under our pavilion, or inside in your choice of two dining facilities. With over 20 years of experience, our professional staff looks forward to providing your group with the utmost in service, value, and fun.