Patriot Golf Day
August 30-September 2, 2019 at Chesapeake Bay Golf Club
Friday-Monday August 30-September 2 we invite you to make a donation of $1 or more to benefit the Folds of Honor Foundation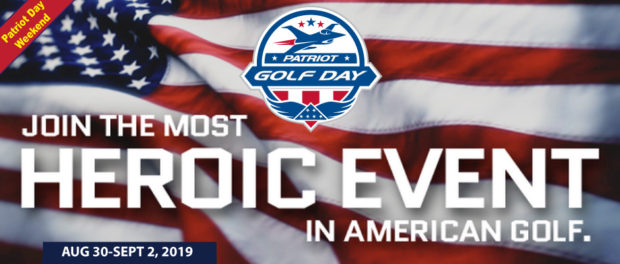 Chesapeake Bay Golf Club is proud to be a supporting course of "Patriot Golf Day".
The 13th Annual Patriot Golf Day® will be held this upcoming Labor Day Weekend, Friday-Sunday August 30-September 2, 2019. A joint initiative of The PGA of America and the USGA, Patriot Golf Day® enlists the support of public and private golf facilities across the country.
If you would like to contribute, we will request a minimum $1 donation for each green fee. These funds will support the Folds of Honor Foundation, providing post-secondary educational scholarships to the children and spouses of service members killed or disabled while serving in America's Armed Forces. To date more than 5,000 scholarships have been awarded by the Folds of Honor Foundation.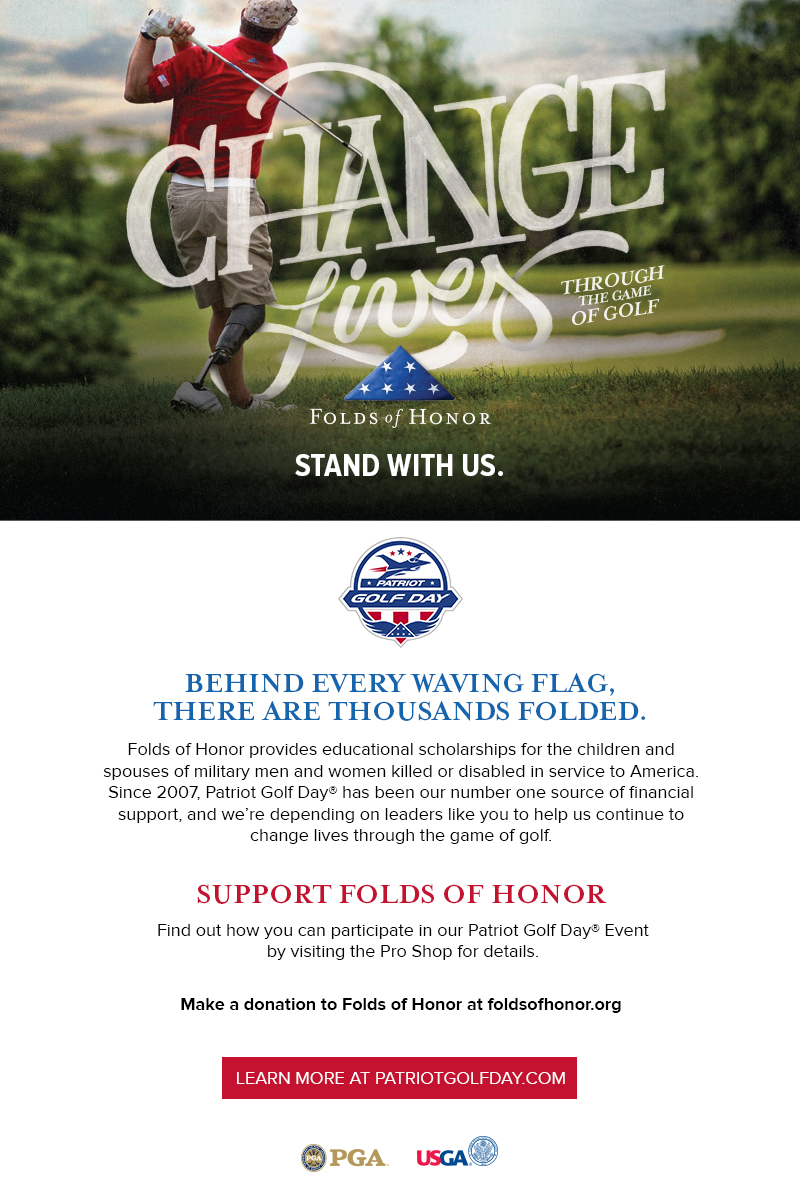 Galvanized by the vision and passion of Major Dan Rooney, a former F-16 fighter pilot who is a PGA Professional and USGA Member, Patriot Golf Day has become the largest grass-roots golf fundraiser in America. For generations, those associated with the great game of golf have been proud to support a variety of worthy causes.
Learn More at PatriotGolfDay.com or You May Donate Directly Online at FoldsofHonor.org/donate