Turkey Shoot Golf Event – New Format!
Fun 3 Club Scramble!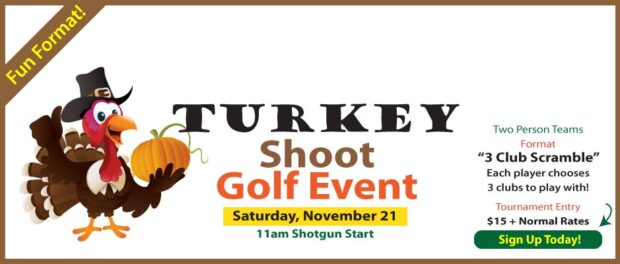 Kick off the holiday season with Chesapeake Bay Golf Club's fun Turkey Shoot Golf Event on Saturday, November 21, 2020! Event is open to the public.
Sign Up Today! Call Pro Shop 410-658-4343 x2  |  Sign Up Online
Fun new 2 Person Team format this year – a 3 Club Scramble! Each player can choose just 3 clubs to use throughout the round.
Tournament Entry is $15 + Normal Rates. Sign Up Today!