Turkey Shoot Fun Split Format Golf Event Saturday November 23rd – 11am "Shotgun" Start!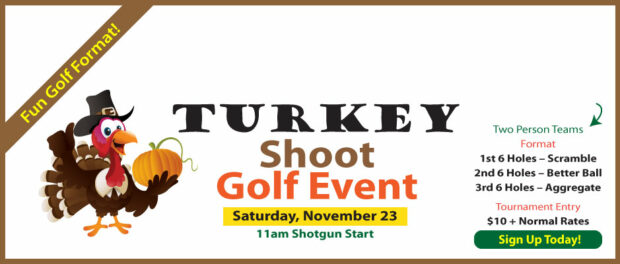 Turkey Shoot Golf Event!

November 23 at Chesapeake Bay Golf Club


11am Shotgun Start • Open to the Public!

Sign Up 410-658-4343 x2

Chesapeake Bay Golf Club welcomes you to join us on Saturday, November 23, 2019 for our Turkey Shoot fun, two person team, split format golf event!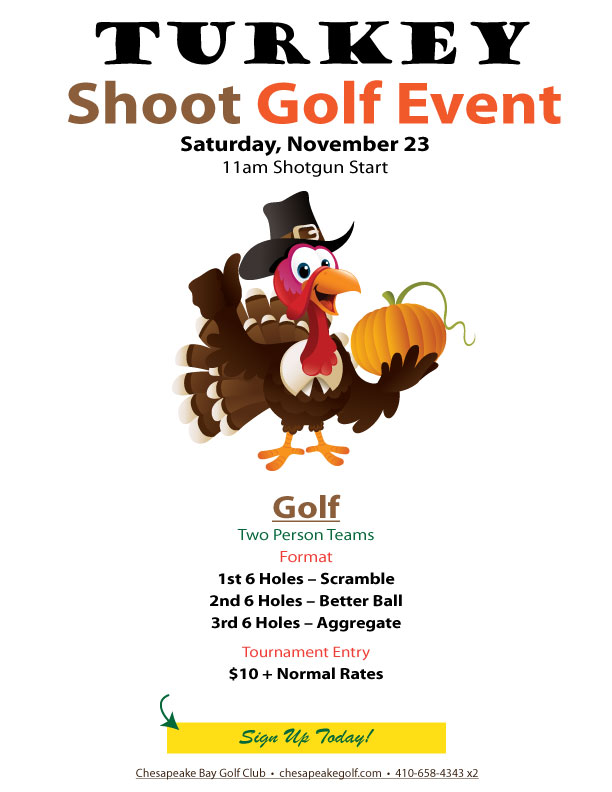 Turkey Shoot Golf Event Details
Great day of golf with a fun two person team format with a split format.
Starting Time:
Shotgun Start at 11:00 AM
Format:
1st 6 Holes – Scramble
2nd 6 Holes – Better Ball
3rd 6 Holes – Aggregate
The Aggregate Score, especially on the last 6 holes can really change the outcome of the event.
Entry Fee: