Chesapeake Bay Golf Club shares Pre-Shot Routine Golf Lesson Video from Adam Bazalgette, 2-Time PGA Teacher of the Year and founder of Scratch Golf Academy.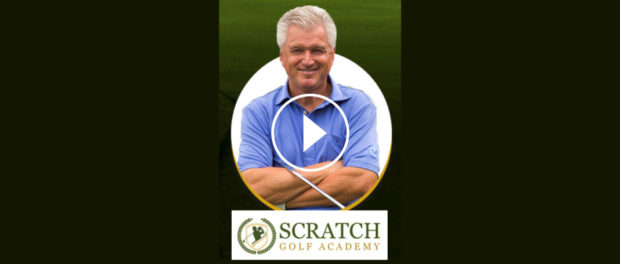 Golf Pre-Shot Routine Tips For Grip, Alignment & Posture
Chesapeake Bay Golf Club is proud to share a series of 15 Golf Lesson Tutorial Videos from Adam Bazalgette, 2-Time PGA Teacher of the Year and personal friend of Chesapeake's own Andy Barbin.
This first Golf Video Lesson addresses the basis for a great Pre-Shot Routine that includes tips for Grip, Alignment and proper Posture.
Make 2018 the best golf season yet! Build and fine tune your golf swing by going back to the basics – the fundamentals of golf.
---
About Adam Bazalgette and Scratch Golf Academy
Adam Bazalgette grew up in London, England and moved to Orlando, Florida as a teenager where he came under the wing of David Leadbetter, taking golf lessons from him for 4 years.
After competing on the mini-tours for several years, Adam became a class A PGA member and began teaching full time.
In 1992 Adam went to work for David Leadbetter in Orlando and in 1994 was promoted to Academy Director at Leadbetter's Naples facility. During the next 13 years, in addition to teaching and running the academy, Adam traveled a throughout the USA and abroad giving golf lessons, schools, and corporate events.
Adam founded Scratch Golf Academy after nearly 30 years of teaching golf full time. He uses his personal knowledge from many of the best minds in golf from David Leadbetter, Wayne DeFrancesco, Bennett & Plummer, to putting gurus Todd Sones, Mike Shannon, and Marius Filmalter, as well as top fitness and mental coaches to inform his teaching videos.
In the video lessons I teach here at Scratch Golf Academy, I've tried to draw from my experience and give you the simple keys and concepts that have most resonated with the thousands of students I have been lucky to teach and learn from.

I sincerely hope you find these videos helpful in your journey to better and more satisfying golf.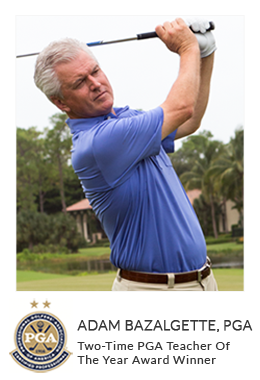 Source & View More Video Tutorials: scratchgolfacademy.com