Golf BioDynamics Instructional Event
Special Instructional Event! 3D Swing Analysis, TrackMan and high-speed video with biomechanics expert Dr. Neal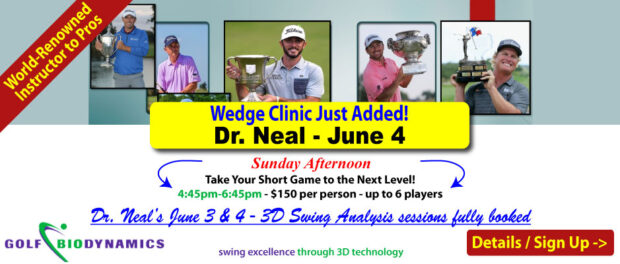 Golf BioDynamics with Dr. Robert Neal
3D Swing Analysis & Wedge Clinic
June 3 & 4
Limited Spots Available! Hurry!
Sign Up Call: Andy Barbin 410-658-4343 x8
Just Added!
Sunday, June 4 – Wedge Clinic – 2 Hours 4:45-6:45 pm $150 per person – up to 6 players
**Note: June 3 & 4 – 3D Swing Analysis sessions are fully booked**
Special Instructional Event at Chesapeake Bay Golf Club on Saturday, June 3 and Sunday, June 4 with Dr. Robert Neal – CEO of Golf BioDynamics – 3D motion capture and analysis systems for golf professionals and golfers. This year, instead of just doing 3D sessions, we are offering a combination of 3D individual swing analysis sessions as well as a short game clinic.
Wedge Clinic
Come and learn how we have used the common features of the best short game players in the world to develop a system that will take your short game to the next level! We worked with all these players and more to develop the framework for short game expertise.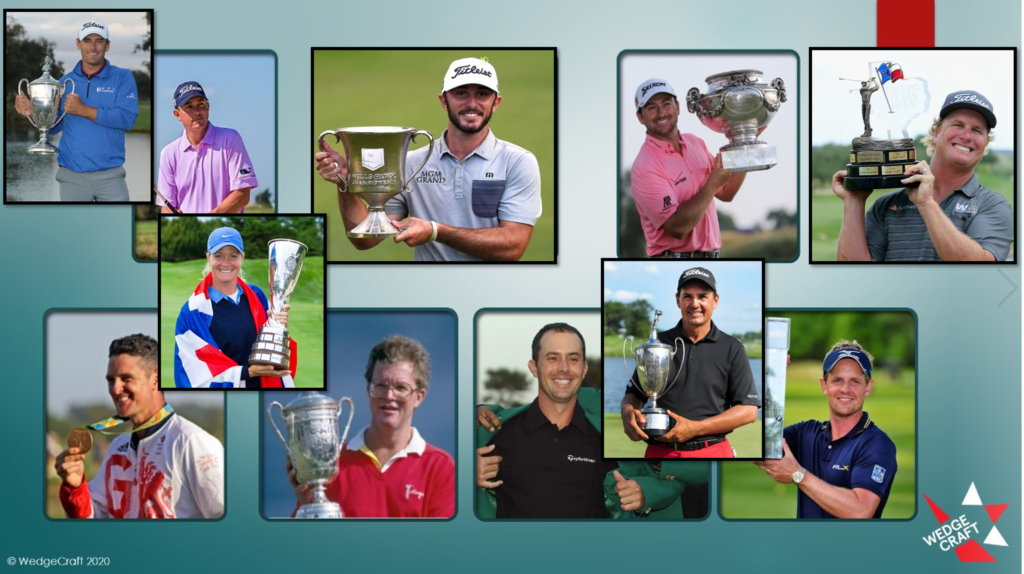 3D Swing Analysis Sessions
The 3D sessions will use the latest launch monitor technology (TrackMan and Foresight Sports) coupled with the latest 3D motion capture technology from Polhemus that gives real time 3D movement measurements. Reports and video will be used to help you to remember the essentials of the lesson.
Spaces are extremely limited so act quickly!
Helping Golfers Reach their Goals Faster!
Enhance your instruction with 3D Swing Analysis. Develop your golf improvement plan by integrating 3D technology, TrackMan and high-speed video with golf biomechanics expert Dr. Robert Neal and Andrew Barbin.
Learn From the Best!
Dr. Neal has worked with hundreds of touring professionals, club golf professionals, and teaching professionals. No matter what level of golfer you are, he can customize training programs specifically for your needs.
3D Swing Analysis – Sensors are used to capture data of each swing performed. The system collects the data for analysis.
Biofeedback Training – a training plan is developed to help you learn proper movement patterns for your swing.
Dr. Neal works with these Tour Players:
Rory McIlroy
Henrik Stenson
Justin Rose
Justin Thomas
Jason Dufner
Graeme MacDowell
Charles Howell III
John Senden
Christina Kim
Suzann Pettersen
and many, many more!
Visit golfbiodynamics.com to learn more about Dr. Neal and 3D Swing Analysis.
Feel the Difference through 3D Technology
Discover the optimal swing mechanics and ball flight
Gain more distance and accuracy
Reduce injury risk
Written Reports provided
BioFeedback Training
Drills and Practice advice
1 1/2 hrs. $275