Love Chesapeake? Join the Club! Enjoy Golf Membership Privileges, Savings and Special Pricing throughout the year.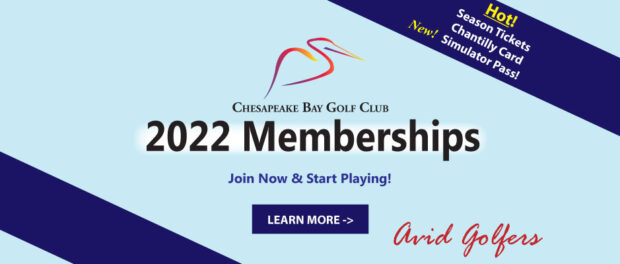 2022 Golf  Membership Options
-> Join Today! Click Here to Buy Online  |  Call Professional Staff: 410-658-4343 x2

Chesapeake Bay Golf Club unveils its 2022 Golf Membership Options. Interest in the great game of golf is surging! It is a privilege to provide golfers access to a safe, healthy, outdoor sport that is inclusive for all ages and economic backgrounds.
If you love Chesapeake Bay Golf Club – and plan to play 6 or more rounds of golf in 2022 – why not become a member and enjoy the benefits and privileges – and additional SAVINGS that a Golf Membership provides! Choose the Days and Play Levels that work best for you – with big savings.
Click Here to Buy Online Today. Hurry! The earlier you join – the more you save! Memberships are for all of 2022.
New! Check out our Limited Time Special Simulator Pass – for 40 Half Hours in our state of the art TrackMan Simulator Complex! Supplies are limited!!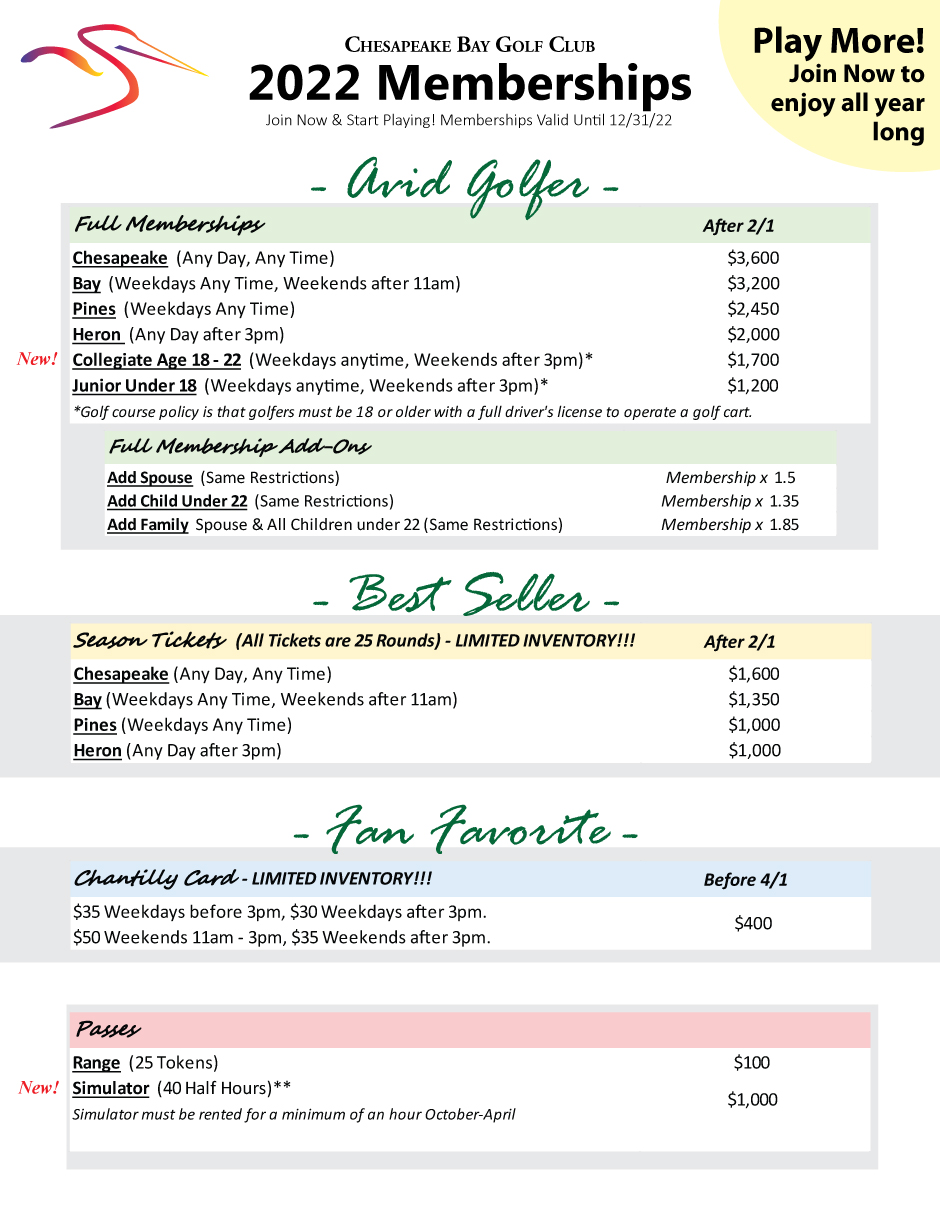 Learn More
Buy Membership Online  |  Call Pro Shop 410-658-4343 x2
Please visit our Membership Page for full details and to Buy your Full Membership, Season Ticket, Chantilly Card, Simulator or Range Pass online at your convenience.