Zach Barbin Shoots Even Par at Wyncote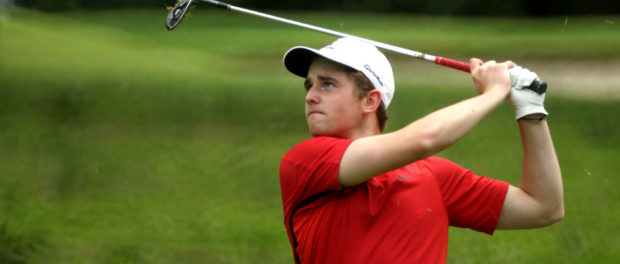 Congratulations to Chesapeake Bay Golf Club Junior Golfer Zachary Barbin for taking first place shooting an even par round of 72 in the Philadelphia Junior Tour Boys 16-18 Division at Wyncote Golf Club on June 5, 2017.
Zachary Barbin (Elkton, Md) took gold in the Boys 16-18 Division with a smooth 34 (-2) on the front nine holes to set him up to shoot even par 72. Zachary's brother Austin Barbin (Elkton, MD), came in second after shooting a 78 (+6) to capture the silver medal. Jack Murray (Pottstown, PA) came in a very close third place after shooting a 79 (+7) to get the bronze medal.
Quoted Source: Philadelphia Junior Tour
---
Photo Credit: Red Lion Media Arts – Aaron Hamrick