Picture Perfect
Tips for choosing a photographer that best captures your Wedding Day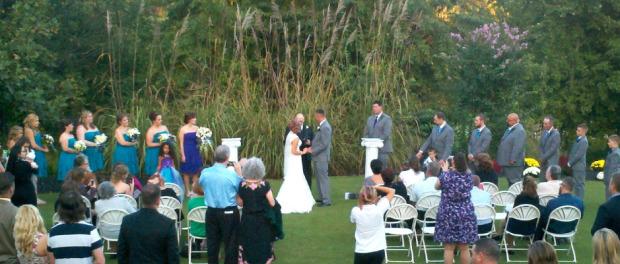 Wedding Day Photography
Your wedding day will go by so fast.  Parts of the day will be a blur and you will only have your pictures to remind you of all the details of your special day.  Your photographs will be the most important keepsake of your wedding.  There will be moments captured that you were not present for, but with your pictures you won't miss a thing.  With that being said your photographer is one of the most important vendors you will book.  Below are some tips for choosing the right photographer for you and how to make pictures easy on your wedding day.
Start Early
Start looking for your photographer immediately after you have booked your venue.  This is usually about a year to 10 months out – remember good vendors book up quickly.
Ask Around
Make sure you ask your friends who have recently been married for references.  Make sure when you meet with a photographer you look at their work and make sure it fits the style you are going for.
Compare Information
Once you have interviewed a few photographers, narrow down the list to no more than three.  Compare pricing and time availability and print packages to see who offers the best price and fit for you.
Make a Shoot List
Now that you have chosen your photographer, make a shoot list for them of the must-have pictures for your wedding.  If you want to have a special picture with your great-grandmother before the ceremony, make sure they know this so you don't forget.
Before The Wedding Pictures
Before your wedding take as many pictures as possible.  Even if you have decided not to see each other before the wedding, take as many pictures as possible with the bridal party and family before the festivities to keep things on track after the ceremony.  It is easy to get caught up in taking pictures and miss half of your reception.
Most of all enjoy your day.  You want to be smiling and happy in all of your pictures.  After all, these will be your memories and you know what they say "A picture is worth a thousand words".
---
Part of our "Wedding Wednesdays" series