Coleman Wins President's Cup
Carlos Coleman wins the 2014 CBGC President's Cup vs Don Palmer 2 and 1.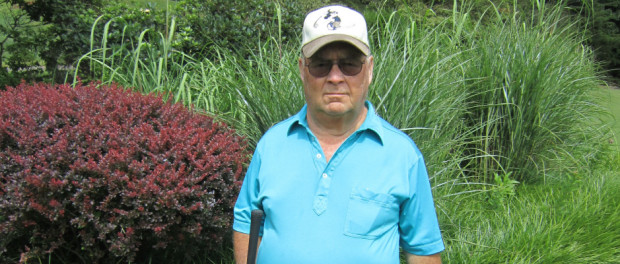 2014 Harry C Barbin Sr President's Cup Final
Don Palmer vs. Carlos Coleman
Golf Results / Commentary
The President's Cup is a Match Play Event.
Carlos was giving Don 2 strokes – 1 on hole #1 and on #12 at North East Course. Don got off with a good start going 1 up after first hole. Carlos came back with a solid par to even match on #2. Carlos got hot and won Holes #4, 5, 6, and 7 playing them only 1 over par. After 9 Holes Carlos was 4 up after shooting a fine score of 42.
But Don hung in tough and won Hole #10, then #12 and then #15 to get match to only 1 down to Carlos with 3 to play for the Championship.
The two Men halved 16 and 17 with awesome pars – what a battle. Neither player was giving in matching each other with every shot. So Going into Hole #18 Carlos was 1 up. Pressure was on Don to make it happen. However it wasn't meant to be – both players missed the green and after dealing with a very difficult pin location middle left on this undulating green on the finishing par 3. The Championship was won with a beautiful putt by Carlos to Win the 20th President's Cup!
Carlos had to beat: Susan Eichler (2013 Women's Club Champion, 2013 Most Improved Player and 2003 President Cup Champion), Andrew Barbin Jr ( 2012 & 2013 Jr Club Champion and the Reigning 2013 Tournament of Champions Winner), and Jim French (2014, 2007 Men's A Flight Club Champion).
Congrats to Carlos! 2014 Harry C. Barbin Sr. Presidents Cup Champion!