Austin Barbin ASUN Golfer of Week
Congratulations to CBGC's Austin Barbin for this recognition.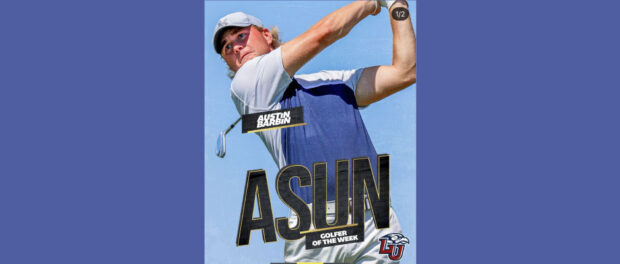 Austin Barbin Earns ASUN Conference Men's Golfer of the Week
ATLANTA, Ga. October 7, 2021 – Chesapeake Bay Golf Club and Liberty University's Austin Barbin earned his first career ASUN Conference Men's "Golfer of the Week" honor. Barbin tied for fourth place with an even par 216 (73-70-73) at the Hamptons Intercollegiate held October 4-5, 2021 at the Maidstone Golf Club in East Hampton, New York.
Barbin led the 72 man field after 36 holes of play, and at the final led the field overall in par 3 scoring (2.83 scoring average), and his team with 12 birdies.
This was Austin's second start for No. 22 Liberty after transferring from the University of Maryland. In his first appearance, he helped Liberty to a 4th place finish at the prestigious Maridoe Collegiate Invitational at Maridoe Golf Club in Carrollton, Texas September 13-15, 2021.
Sources: