Net Championship – 2021 Results
Lawson and Steward are the 2021 Net Champs!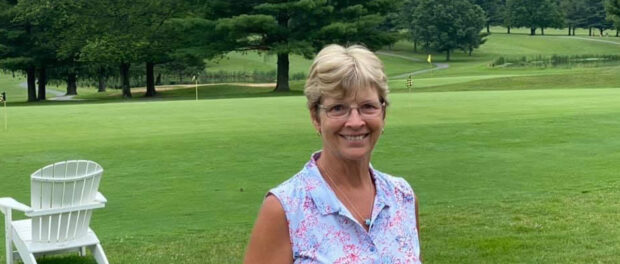 Men's & Women's Net Club Championship

Golf Results


June 13

Chesapeake Bay Golf Club's Men's & Women's Net Championship was held on Sunday, June 13, 2021. This was an 18 Hole Member Net Tournament with Men's & Women's Divisions.

Congratulations to Women's Net Champion Keven Lawson (67), and Men's Net Champion Larry Steward (68).
| | | |
| --- | --- | --- |
| 1 | Keven Lawson | 67 |
| 2 | Larry Steward | 68* |
| 3 | Shelly Pinkerton | 68 |
| 4 | Arlene Zamora | 68 |
| 5 | Bernie Weed | 68 |
| 6 | Rick Speed | 70 |
| 7 | Jason Vanover | 71 |
| 8 | Lou Najera | 72* |
| 9 | Doug Phillips | 72 |
| 10 | Pete Petersen | 72 |
| 11 | Don Palmer | 73 |
| 12 | Steve Westerfer | 73 |
| 13 | Jeff Medlar | 73 |
| 14 | Andrew Barbin Jr | 73 |
| 15 | Denise Medlar | 74 |
| 16 | Jim Weinztel | 75 |
| 17 | Jesse Crockett Sr | 75 |
| 18 | Chris Rooubik | 75 |
| 19 | David Shoemaker | 75 |
| 20 | Conor Najera | 76 |
| 21 | Tommy Covert | 76 |
| 22 | Bob Manolescu | 77 |
| 23 | John Baynes | 77 |
| 24 | Paul Hrabec | 77 |
| 25 | Beth Rush | 77 |
| 26 | Randy Burton | 78 |
| 27 | Rashad | 78 |
| 28 | Steve Smith | 78 |
| 29 | Dennis Mertz | 78 |
| 30 | Linda French | 78 |
| 31 | Wendy Webb | 80 |
| 32 | Jerry Hogue | 80 |
| 33 | Mike Kennedy | 81 |
| 34 | Tom Lee | 81 |
| 35 | Gordy Kerr | 81 |
| 36 | Mike Bailey | 83 |
| 37 | Mike Nelles | 83 |
| 38 | Frank Cortazzo | 84 |
*Match of Cards