2014 Special Award Winners
October 19, 2014 at Rising Sun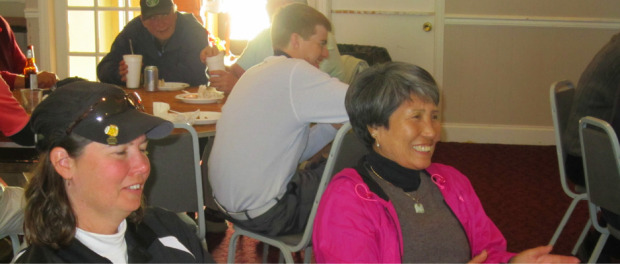 The 2014 Chesapeake Bay Golf Club Membership Special Awards ceremony was held Sunday, October 19, 2014 at the Rising Sun Course.
This Year's Award Winners:
2014 Dick Civita "Sandbagger of the Year" Award

Winner: David Whitlock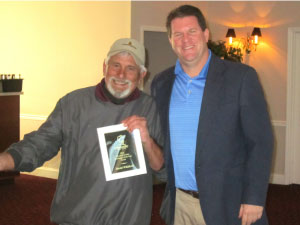 Dave is always in the running in the Net Tournaments, and always begging to play off the Senior Tees. His accomplishments this year include:
1st Senior Club Net = 68
1st Paul Gehring Cup = 124
1st Men's Club Championship – B Flight
1st Men's Member Guest 3rd Flight
1st

 

Men's Fall Member-Member
4th Men's Net Championship
5th Masters
Dave has been our most consistent bagger to date – flying under the radar until being paired with CBGC's Director of Golf Andy Barbin in the President's Cup. Dave beat Andy in the President's Cup match shooting 36 on front nine plus getting a shot a hole.
2014 Ladies' Most Improved

Winner: Darlene Montgomery
Most Improved Players Award Criteria:  Must Have minimum of 45 Rounds Entered in the HDCP Computer
Darlene had 45 Rounds Posted
Her USGA Handicap Index went from 23.2 to 21.7 –  5  USGA Index Points Dropped
This is Darlene's 1st Time winning this award
Wins Award Plaque
2014 Men's Most Improved

Winner: Jim French
Jim had 50 Rounds Posted
His USGA Handicap Index went from 14.9 to 8.6 – 6.3 USGA Index Points Dropped
This is Jim's 1st Time Winning this award
Wins Award Plaque
2014 Glenn Slonecker "Member of the Year"

Winner: Gary Rohrbaugh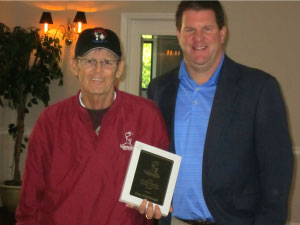 Award Criteria : Outside promotion of Chesapeake Bay Golf Club
Gary is involved at Membership Functions
He has a good relationship with Chesapeake Bay Golf  Club's staff
He helps run the gaggles
He's someone the staff can lean and he always puts forth great input and feedback
Gary has been an ambassador to the Club for many years and is a great leader with the membership
We are privileged to know Gary and appreciate all of his hard work!
Wins Award Plaque
2014 Tournament of Champions Cup Winner

Winner: Tom Vincenti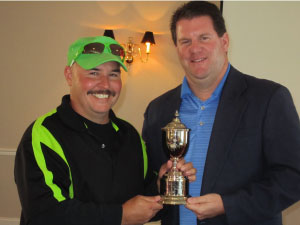 Tom Shot 79 Gross with a winning Net Score of  72
Wins Champions Cup
2014 Player of the Year

Winner: Carlos Coleman
Congratulations to Carlos Coleman – Chesapeake Bay Golf Club's 2014 Player of the Year! What an awesome year of golf and a great accomplishment
Carlos was 1st place in Regular Season with 1,120 points
Carlos was 1st in the overall Player of the Year Points Race after the Tournament of Champions with a Final Points Total of 2,943.95
This is Carlos' 1st time winning the Player of the Year Award
Wins Crystal Vase / $400 towards 2015 Membership