Ladies Member Guest 2022 Results
Congrats to Low Gross Team Zamora, Kennedy, Pinkerton and Pinkerton, and Low Net Team Gabsewicz, Haines, French and Mason.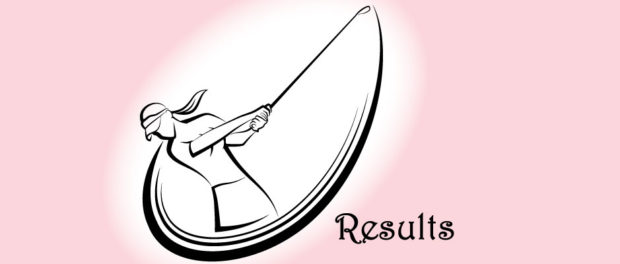 Chesapeake Bay Golf Club

Ladies Member-Guest


Golf Results

A big thank you to all of the ladies that participated in Chesapeake Bay Golf Club's Ladies Member-Guest tournament on Tuesday, June 7, 2022.

Congratulations to the Low Gross Team of Arlene Zamora, Karen Kennedy, Shelly Pinkerton and Abby Pinkerton. A nod also to the Low Net Winning Team of Bethie Gabsewicz, Norine Haines, Linda French and LuAnn Mason.
Gross Results
| | | | | | |
| --- | --- | --- | --- | --- | --- |
| Gross Place | Gross Score | Player 1 | Player 2 | Player 3 | Player 4 |
| 1st | 33 | Arlene Zamora | Karen Kennedy | Shelly Pinkerton | Abby Pinkerton |
| 2nd | 35 | Bethie Gabsewicz | Norine Haines | Linda French | LuAnn Mason |
| 3rd | 37 | Keven Lawson | Bernie Weed | Donna Schwartz | Brenda Crowley |
| 4th | 38 | Nancy Bounds | Cherry Chu | Rosemary Queen | Kathy Smith |
| 5th | 39 | Kim Perez | Cindy Lee | Janet Carrick | Michele Stevenson |
| 6th | 40 | Dona Wakeman | Sue Willert | Wendy Webb | Jan Desmond |
| T-7th | 41 | Donna Weirback | Melanie Krummel | Zue Parrack | Haesuk Kang |
| T-7th | 41 | Denise Medlar | Tracy Martin | Denise Janey | Karen Whiteoak |
| 9th | 44 | Linda Hinkle | Joyce Modzelewski | Dianne Hazelton | Laura Miller |
Net Results
| | | | | | |
| --- | --- | --- | --- | --- | --- |
| Net Place | Net Score | Player 1 | Player 2 | Player 3 | Player 4 |
| 1st | 25 | Bethie Gabsewicz | Norine Haines | Linda French | LuAnn Mason |
| T-2nd | 26 | Arlene Zamora | Karen Kennedy | Shelly Pinkerton | Abby Pinkerton |
| T-2nd | 26 | Keven Lawson | Bernie Weed | Donna Schwartz | Brenda Crowley |
| T-4th | 27 | Nancy Bounds | Cherry Chu | Rosemary Queen | Kathy Smith |
| T-4th | 27 | Linda Hinkle | Joyce Modzelewski | Dianne Hazelton | Laura Miller |
| 6th | 28 | Dona Wakeman | Sue Willert | Wendy Webb | Jan Desmond |
| 7th | 29 | Kim Perez | Cindy Lee | Janet Carrick | Michele Stevenson |
| 8th | 31 | Donna Weirback | Melanie Krummel | Zue Parrack | Haesuk Kang |
| 9th | 32 | Denise Medlar | Tracy Martin | Denise Janey | Karen Whiteoak |