What To Ask Your Wedding Vendors
Hiring the right wedding vendors is an essential task for a flawless, special wedding day. Knowing what to ask vendors ahead of time simplifies the process.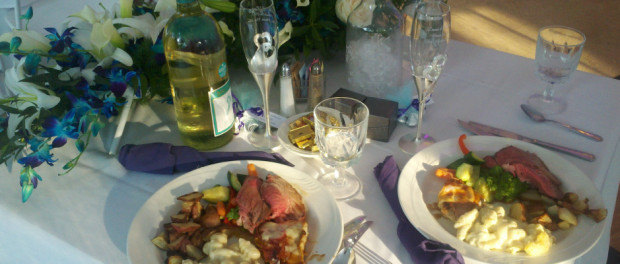 Don't Be Afraid to Ask
Don't be afraid to ask your wedding vendors questions. There are no stupid questions! If you are not sure what something means – ask. If a wedding vendor has a problem with you asking questions they are probably not the right vendor for you. The best wedding professionals are patient and understanding to the fact that you do not do this every day. They will take the time to help you make the best choices for your wedding.
Don't be afraid to ask if they will work with your budget. Most wedding professionals will work with you on price if you ask. Be up front with what you are expecting to spend on that element of your wedding. A good wedding professional will help you stay in budget and will not encourage you to overspend.
Don't be afraid to ask to do things differently. Most venues have a typical way of doing things. However if you ask, can you have something set up differently or can you substitute one entrée for another, they will normally accommodate you.
Don't be afraid to ask for references. Any reputable vendor will have them and won't have a problem giving them to you.
Whoever the vendor or whatever your request, you should feel comfortable enough with them to ask questions and have an open conversation about your needs and expectations.
Questions you should ask any vendor that you are interested in hiring for your wedding:
Are they available the date of your wedding?
I know this seems basic but you should ask this up front. If they are not available you don't want to waste your time or theirs going through all the details.
Will they be the person handling that element of your wedding or will it be someone else?
When meeting with a vendor be sure they are the person who will be handling your wedding. If they are not the person who will be handling it then make sure you meet the person that will be.
How much do they require down to obtain their service, when is the final payment due, and what forms of payment do they accept?
You want to make sure there are no misunderstandings when it comes to this. You don't want to be ready to pay your final payment with a credit card and they only accept check or cash. Or you paid $200 down and they didn't hold your date because they needed $500 down. Make sure you are clear on these details.
Do they have a cancellation policy, and if so what are the terms?
There are many reasons as to why a wedding would be cancelled – a natural disaster, a death in either family, and numerous other reasons that would require you to cancel. You want to make sure you ask this question and understand their policy regarding it.
---
Part of our "Wedding Wednesday" series