Zach Barbin Qualifies to 2019 U.S. Open Sectionals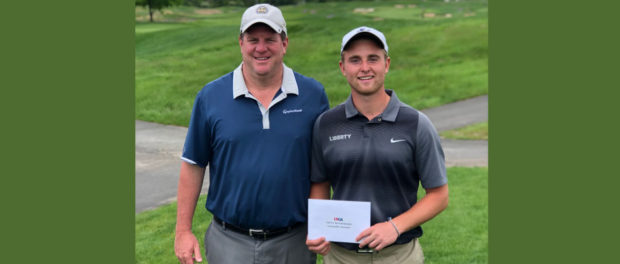 YARDLEY, PENNSYLVANIA – May 6, 2019 – Chesapeake Bay Golf Club's Zachary Barbin shot an even par 71 at the 2019 U.S. Open Local Qualifier at Makefield Highlands Golf Club in Yardley, Pennsylvania to clinch a qualifying spot and advance to the U.S. Open Sectionals at Woodmont Country Club in Rockville, Maryland on June 3, 2019.
Zach finished tied for 3rd place with Christopher Ault of Yardley, PA out of a field of 80 players. Ryan Dornes of Lancaster, PA led the tournament at 68, Carey Bina of Villanova, PA carded 70, and Jeremy Wall of Brielle, NJ won the 5-for-1 first playoff hole with a birdie to land the fifth qualifying spot.
A personal pep-talk gave Barbin, a sophomore at Liberty University, the asperity needed to advance.

"I three-putted No. 5 [for bogey] and was like, 'Dude, really?' I fired myself up a little bit," Barbin, 20, of Elkton, Md., said. "I was angry and I started playing how I felt I should've played."

Barbin will join his brother Austin, who prevailed from a U.S. Open Local Qualifier at Hillendale Country Club a week ago, at Sectionals come June 3 at Woodmont. (gapgolf.org)
Zach Barbin just finished up his sophomore year at Liberty University where he is a member of the golf team. Liberty's Men's Golf Team finished the year nationally ranked #19 (NCAA D1 Team Rank golfstat.com) and is the #4 seed at the 2019 NCAA Division 1 Men's Golf Championships Regional in Athens, Georgia May 13-15, 2019. The top five teams from each of the six NCAA Regionals will advance to the 2019 NCAA Men's Golf Championship at The Blessings Golf Course in Fayetteville, Arkansas, May 24-29, 2019.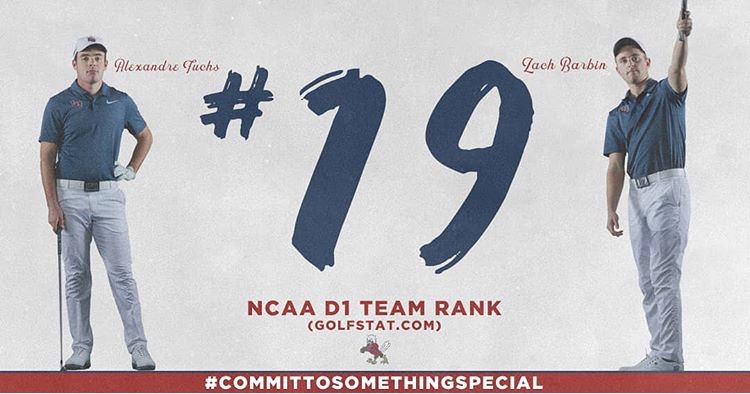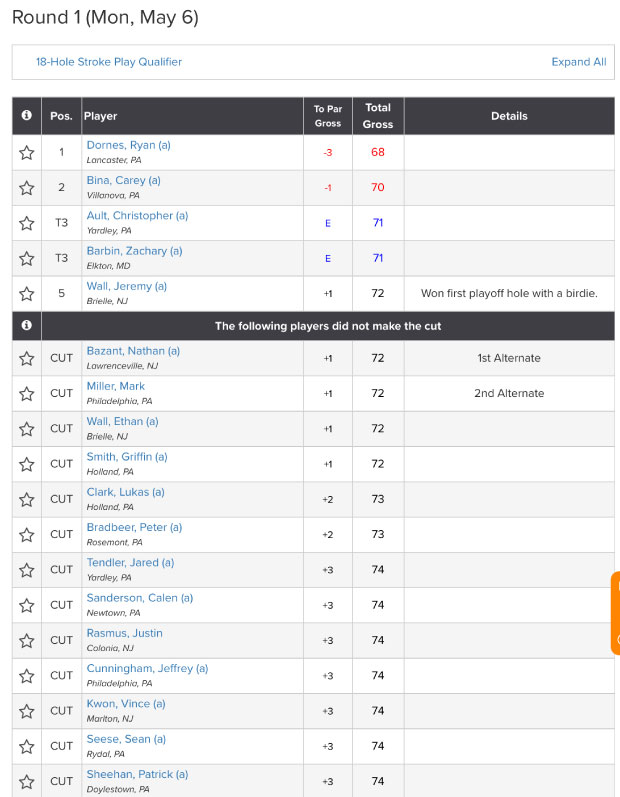 U.S. Open Local Qualifying
In the Local U.S. Open Qualifying, there are 8,602 competing for 500 spots across the country. The 119th U.S. Open Championship will be held at Pebble Beach Golf Links, Pebble Beach, California, June 10-16, 2019.
Sources: gapgolf.org, usopen.com, libertygolf instagram