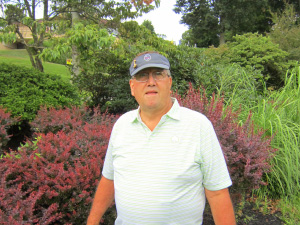 Congratulations to Chesapeake Bay Golf Club Member Bob Ranson who shot his age (70) at the North East Course on Saturday, July 19, 2014. What an amazing and rare accomplishment in golf and great score at any age. Way to go Bob!
How Difficult is it to Shoot Your Age?
Considering that the average golf score for men is 96 (according to the National Golf Foundation), the idea of shooting your age is a bit daunting. The PGA Tour reports that Walter Morgan holds the mark for the youngest golfer to score his age or better in a Champions Tour event. He fired a remarkable 60 at the age of 61 at the 2002 AT&T Canada Senior Open Championship.
If you are looking to try to shoot your age, the best approach is to work to get a single digit handicap. The best way to lower your handicap is to develop a great short game. Older golfers may not be able to hit the ball as far as younger ones, but near or on the green the playing field is leveled.