Jeff Medlar and Dave Nickler 2020 League Champs!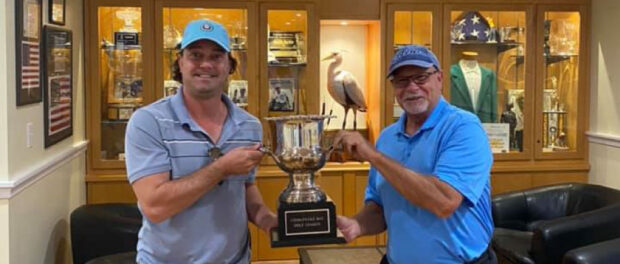 Huge congratulations to our Chesapeake League 2020 champions Jeff Medlar and Dave Nickler!!!
The "Birdie Bandits" won a close championship match over Randy Yohn and Paul Osborne to clinch their third title in four years.
The Chesapeake League managed to have an awesome season despite the late start due to the coronavirus closures, with 20 two man teams battling it out in a variety of formats every Thursday night!
It was a great year and we look forward to carrying the momentum into the 2021 season!