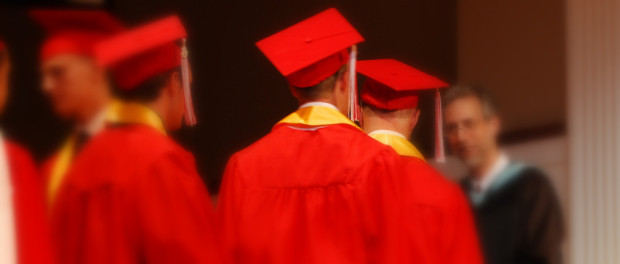 It seems like only yesterday that you were holding your baby in your arms thinking of the day when they would be all grown up graduating high school or college. And before you knew it, here you are.
As parents we always want to celebrate these milestones in our kids' lives with a party of some sort, as well as we should! After all, it's not every day your kid graduates from school. However planning a graduation party can be a huge undertaking and there are many things to keep in mind when planning such an event. Below are some tips that can help you plan a special and memorable Graduation celebration.
Timing:
The first thing you want to think about is timing. Remember your child is graduating with a whole class and there will be numerous graduation parties going on.  If it is important to your child to have their friends at their party, consider having it at a later date or even before the graduation itself.  This way your party will not be on the same day or weekend as everyone else's.
Place:
While it seems as though the simple thing to do would be to have a barbeque in the back yard, this option can raise problems on many levels.
You can't control Mother Nature and if you are inviting more people than you are comfortable having in your house this may not be the ideal setting.

If you are considering renting a tent, tables, and chairs this can become expensive and in most cases more expensive that renting a venue. Parking and limited bathroom availability can also cause a problem.  For parties over 25 people it is recommended that you rent a venue.  It may be an expense, but you don't have to deal with the above issues and depending on the venue, you don't have the entire cleanup.
Food:
Catering your child's graduation party yourself may seem like the cheapest option. Even though you may be a terrific cook, you will want to keep in mind that you are not cooking for just your family or a dinner party.  You are cooking for a larger number of people – and this is an undertaking to say the least. Price out caterers. You may be surprised that there are some reasonably priced ones out there, and if you did decide to hold your event at a venue, they usually have different options to fit everyone's budget and needs.
Enjoy the Event!
A graduation is a special milestone event. If you are a parent or the party planner, try to enjoy the event. A little advance planning of the details such as timing, venue and food will allow for a more enjoyable event. When you are hosting, cooking, and cleaning up it isn't easy to enjoy the event you put so much time and effort into. A little help from others will allow you to sit back and relax, mingle with your guests, and most importantly, be present in the moment without having all the other details taking your attention.
---
Planning an Event? We can help! Contact our Sales Staff 410-287-0200 x11