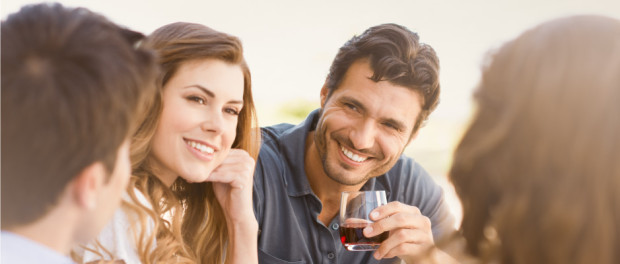 A "Casual" Affair to Remember.
There's something special and memorable about the casual events we celebrate in our life ~ birthday parties, family reunions, company picnics, graduations, anniversaries, retirement parties, and showers to name a few. Casual events are designed to be laid back, where the food is abundant and tasty, the atmosphere is fun, and there is plenty of time for guests to mingle and catch up with family and friends.
Throwing any type of event can be stressful. Between the food, drinks, décor, guest list, RSVP's, etc… it all can become overwhelming. But, throwing a casual affair can be a little more enjoyable because you are not stressing over all the details as much. Guests enjoy this too because they can be more relaxed in a casual atmosphere. But having something casual doesn't mean that your event won't be equally as nice or fun as a more elegant affair! Below are some tips on how to make your next causal affair one to remember.
The Guest List
Keep your guest list simple. No matter what type of event you a having, a carefully thought-out guest list will enhance the party and keep your budget in check. If you want to keep the party small, don't invite every neighbor, coworker, or the person you talk to at the gym. Invite family and close friends to help keep the number of guests at a minimum.
Food
A great option is to have your casual event catered to eliminate this task from your to do list. However if that is not possible, then make your menu easy on you. Choose foods that you can prepare ahead of time so that you have minimal work to do the day of the party. For instance have a taco bar where your guest can build their own tacos and you only have to cook the meat and have all the fixings out for them. Make some great salads and sides ahead of time so you are not standing in the kitchen cooking while all of your guests are outside or in the other room.
Décor
If you are planning your event at a venue make sure you know ahead of time what you can and cannot do as far as decorating. Keep your decorating to a minimum; remember everything you put up will have to come down.
The most important thing about any event is to enjoy it. We spend so much time planning and executing that we don't take the time to enjoy all of our hard work.  Hosting a casual event can make things a little easier for us so we can sit back and relax a little.
---
Planning a Casual Event? We can help! Contact our Sales Staff 410-658-4343 x26.
Ask about our new "Casual Events Package" – Request Event Information Online.