Austin Barbin Shoots 1 Under Par at US Junior Am Qualifier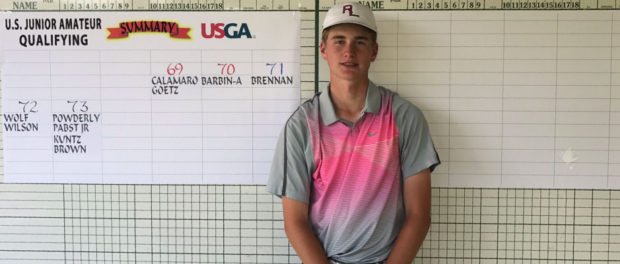 Chesapeake Bay Golf Club junior golfer Austin Barbin (age 16) shot a 1 under par round of 70 at the U.S. Junior Amateur Qualifier on June 12, 2017 at Carlisle Country Club in Carlisle, PA.
Austin is a First Alternate to compete at the 2017 U.S. Junior Amateur.
Austin Barbin competed in the 2016 U.S. Junior Amateur at The Honors Course in Ooltewah, Tennessee. See full write-up here.