2019 Special Awards Winners
Congrats to our 2019 Tournament and Special Awards Winners! Ladies & Men's Most Improved, Member of the Year, Player of the Year & More with Photo Gallery.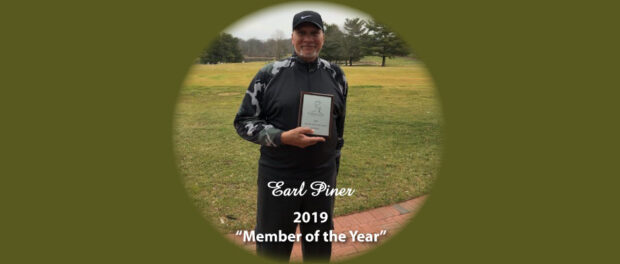 2019 Membership Special Awards Winners
The 2019 Chesapeake Bay Golf Club Membership Special Awards ceremony was held Sunday, November 3, 2019 in the Players Grille.  We'd like to congratulate, honor and thank all of the players and winners this season.
Special Recognition:
We'd like to recognize the Ladies Association President – Shelly Pinkerton and the Ladies Board for all their hard work organizing and running a flawless Association and tournament schedule.
We'd like to congratulate those members who have played great golf outside of Chesapeake Bay Golf Club this year. Here are some highlights:

The Women Dominated Delaware!

Arlene Zamora – 2019 DE Sr Women's Champion
Bernie Weed –DE Women's Am 3rd Flight Champion

The Barbin Boys

Evan Barbin – Won Diamond State Conference Championship, 2nd in a Hurricane JR Tour event, and 3rd in an AJGA event, and teamed with brother Austin to win the prestigious 34th Francis X. Hussey Memorial in Philly.
Zach Barbin – Played in the NCAA D1- National Championship with Liberty University. He Played in the US Open Final Qualifier, he finished Top 10 in 3 State Golf Association's Player of Year points—Maryland, Pennsylvania and Philadelphia. Finished 2nd in the prestigious Silver Cross award for low four round score in Philly Am and Patterson Cup.
Austin Barbin – had a breakout year. He played in the US Open Final Qualifier, US Amateur at Pinehurst (missed match play by 3 shots) , US Junior Amateur at Inverness, and the PGA Junior in Connecticut (shot 14 under – finished 9th – 70,63,68,64 – only player to shoot 2 rounds under 66). Only Jr in country to qualify for all 4 and play in all 4. He Won Maryland State Junior, Delaware State Junior, Delaware High School Boy's State Championship, The Philly-Gap Junior (105 yr event), Christman Cup, Hussey Memorial, Philly PGA Championship, an AJGA at Dupont CC – won by 12 shots (70,68,63 – course record at Dupont), low score in Philly Am stroke play with 65, won the Maryland Open and Maryland Am qualifiers. Was named Junior Player of the Year in Delaware and Philadelphia.
Congratulations to all Winners in 2019:
Regular season Point Leader – Arlene Zamora -1430 Pts (4th Time)
Masters Jacket – Harold Creek & Tiger Woods  (135)
Spring Open – Jim Weinzetl, Earl Mitchell, Bob Whiteoak, Al Snyder (114)
Labor Day Mixer – Mike Fox Sr, Mike Fox Jr, Andrew Barbin Jr, Roger Keane (132)
Big 4  – Mike Fox Sr, Mike Fox Jr. Gross (183),  Tom and Tammie Vincenti Net (174)
Spring Member / Member – Ray Jones, Jack Baldino / Bernie Weed, Jim Weinzetl
Paul Gehring Cup – Evan Barbin, Bob Whiteoak, Harold Creek, Homer Welch, Dick Weirback
Men's Net Championship – Jack Falkenstein
Junior Club Championship / Junior Champion – Evan Barbin (71) – 2nd Win/repeat
2019 Ladies Senior Club Championship – Arlene Zamora
Gross Score – 80
3rd Time Overall Winner of this Championship ('12,'13)
Men's Senior Club Championship – Ray Jones
Total Gross Score – 76
3rd Time Overall Winner of this Championship ('01,'02)
2019 Ladies Club Championship – B Flight – Denise Medlar
Total Score   111 + 107 = 218
2nd Time Winner of this Championship (Repeat)
2019 Ladies Club Championship – A Flight – Bernie Weed
Total Score: 93 + 86= 179
2nd Time Winner of this Championship ('17)
2019 Ladies Club Champion – Championship Flight – Arlene Zamora
9th  Time Overall Winner of this Championship (Most in Club History)   ('03,04,05,08,09,10,12,17)
Total Score: 76 + 74 = 150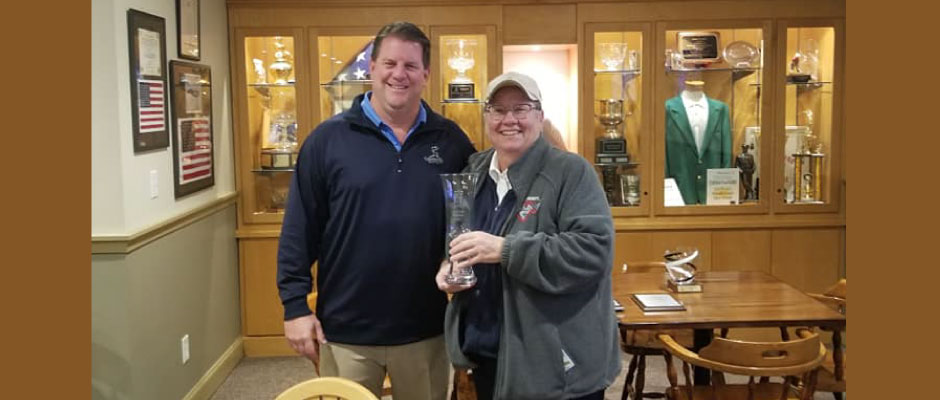 2019 Men's Club Championship – 3rd Flight – Mark Sabla
Total Score: 94 – 85 = 183
1st Time Winner of this Championship
2019 Men's Club Championship – 2nd Flight – Larry Steward
Total score: 80 – 85 = 165
3rd Time Winner of this Championship
2019 Men's Club Championship – 1st Flight – Tom Vincenti
Total score: 76 – 79 = 155
3rd Time Winner of this Championship ('09,'13)
2019 Men's Club Championship – Championship Flight – Austin Barbin
Total Score: 64-70=134
Set a Course record and a Club Championship record relation to Par (

8 under

)
2nd Most in Club History – 5th Time Winner of this Championship – at age 18
2019 Blue Heron Cup Champion – Bernie Weed
This is 2nd year for our Ladies Match Play Championship
Competed against a Large Field – 16 Players – and beat a very tough competitor – Denise Medlar
1st Time Winner of this Championship
2019  Harry C Barbin, Jr. President's Cup Champion – Steve Rogers
This Match Play Championship places everyone against everyone
Competing against our Largest Field and Beating a very tough competitor in Tom Managhan in Final match
Went to sudden Death Playoff – 19 holes in Final Round
He also did not have it easy in any match – where they all went to at least 16 holes
1st Time Winner of this championship
2019 Dick Civita's "Sandbagger of the Year" Award —  Jack Falkenstein
1st Time Winner
Wins Award Plaque
Jack's handicap index has only improved 0.80 this year.
He started on 4/15/19 with a 20.9 and as of 10/1/19 he is at 20.1.
Part of the 2nd Net Team in the Paul Gehring Cup
Finished in 2nd place in the Red, White & Blue event
Finished 2nd Net with Pete Petersen in the Big 4 event
Finished Low Net paired with Pete Petersen in the Fall Member Member
Men's Net Champion with net rounds of 67 and 65 for a 132 total
2019 Ladies' Most Improved – Keven Lawson
80+ Rounds Posted
(27.5 to 19.9) 7.60 USGA Index Points Dropped
Keven is a Chesapeake Bay Golf Club member and a member of the Ladies Association. She had a great season of tournament golf.
2nd Time Winner of this Award
Wins Award Plaque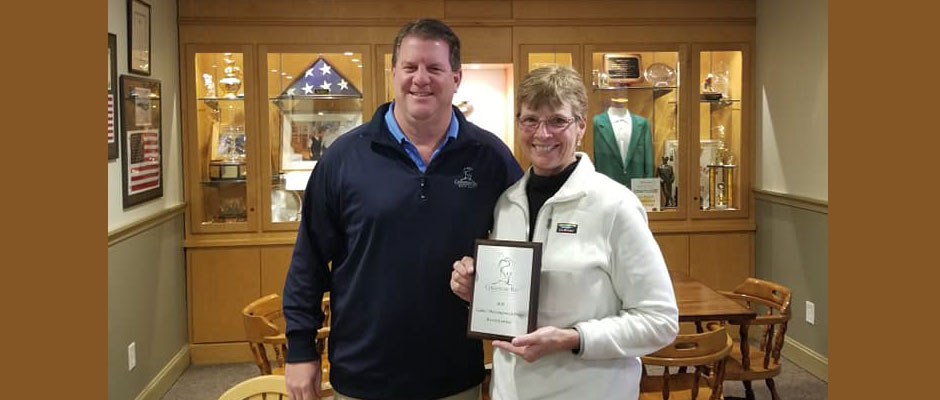 2019 Men's Most Improved – Harold Creek
Harold's beginning Handicap Index on April 1st was 32.1.
His ending Handicap Index on October 15th was 21.3.
An improvement of 10.8 USGA Index Points Dropped.  He posted 40+ rounds.
1st Time Winner of this Award
Wins Award Plaque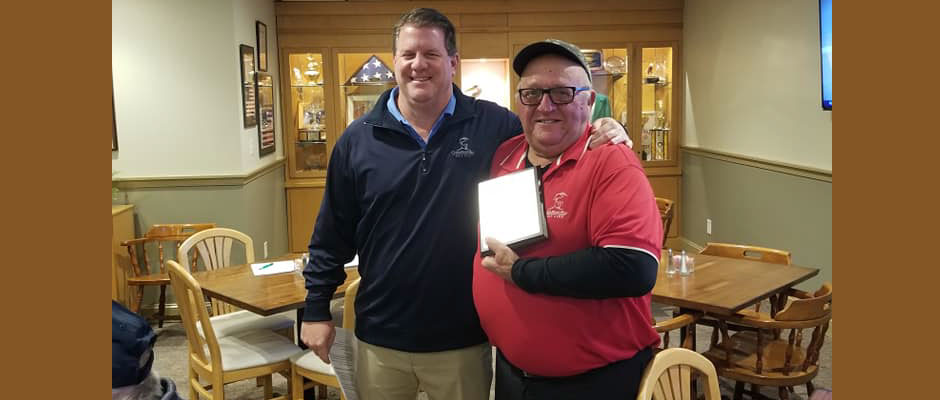 2019 Glenn Slonecker "Member of the Year" – Earl Piner
Earl has been an Ambassadors for the club for many years.
He has brought golf outings to the club each year and helped raise money for the Victory Hope Foundation.
He has been long time member of Chesapeake Bay Golf Club and has a great relationship with all of our staff.
We are privileged to know him and appreciate all his efforts here at the Club!
Wins Award Plaque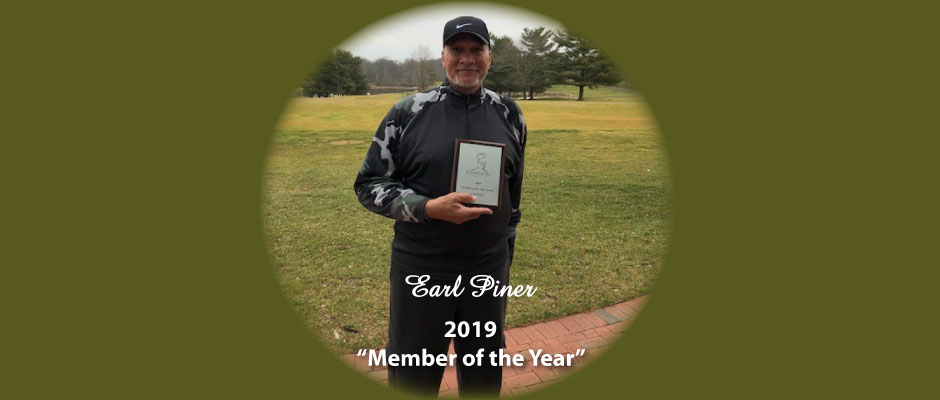 2019 Tournament of Champions Cup Winner / 2019 Player of the Year – Tommy Vincenti
Congratulations to our 2019 Tournament of Champions AND Player of the Year Tommy Vincenti!
Tommy capped a great year of tournament play with another great round to clinch his third Tournament of Champions Title and Second Player of the Year honor.
Wins Champions Cup for Tournament of Champions
Wins Crystal Vase / $250 towards 2020 Membership for Player of the Year