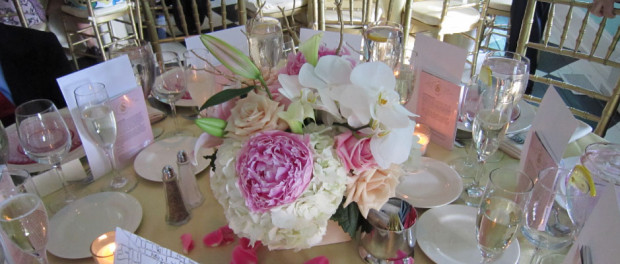 Knowing When To Do It Yourself.
With Pinterest and other wedding sites doing things yourself can help out a lot when it comes to wedding expenses.  Making sure you know your capabilities and limiting the number of things you do yourself will help you keep things manageable so you don't get overwhelmed.  Another good tip is doing things that can be done in advance and not trying to do things that have to be done the day of your wedding.
Great DIY Wedding Projects:
Favors – There are so many ideas for favors out there and they are typically easy to execute.
Place Cards – Printing your own place cards is easy and can save you a good deal of money.
Centerpieces – Depending on what you want, doing your own centerpieces can really help your budget.  However keep in mind your capabilities.  If you are not talented in the floral arranging department then don't try to do some elaborate floral centerpiece for your wedding.  There are many other alternatives.
DIY Wedding Projects you should never do:
Baking your wedding cake – This is a project that can't be done that far in advance and if you have problems executing there isn't time for an alternative plan.
Catering your wedding – Though the food is typically the biggest investment for a wedding it isn't something you want to take on yourself.  Trying to cook food for all of your guests the day of the wedding is a tremendous undertaking.  It is well worth the money to pay a professional caterer.
---
Part of our "Wedding Wednesdays" series