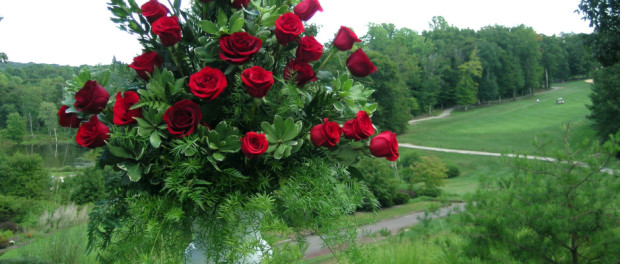 To Have or Not To Have.
You have been dreaming about your wedding day for as long as you can remember.  Now that you are engaged you are eager to start the planning process.  However planning a wedding isn't as fun as you may think.  There is a lot to do to prepare for your big day and it can become very overwhelming.
Hiring a wedding planner will help you with most (if not all) of the tasks involved in planning your wedding. From vendors, accessories, etiquette and even the smallest of details, they are the expert and have the skills and contacts necessary to make your day come together seamlessly. Not to mention that hiring a wedding planner will help you enjoy the planning process more by taking the stress out of the equation!
Next you need to find out if a wedding planner is right for you.  Some questions you may want to ask yourself:
Do you have a job that requires a lot of your time or do you have your plate full in general?
Are you having your wedding out of town?  (Different city, state, or country)
Are you planning your wedding on a relatively small budget?
Are you not that into floral arrangements, favors, and discussing the options of flavors for your wedding cake?
Does the mere thought of planning a wedding stress you out?
If you answered yes to any off these questions then hiring a wedding planner may be right for you.
Planning a wedding can seem like a full time job and if you have a job that is demanding or if you have a lot on your plate, having someone to handle the details and spend the time scheduling meetings that work for you is a great time savor and help.
If you are living in one place but you are having your wedding somewhere else, then hiring a wedding planner is very important.  They will be able to check things out for you and refer you to trustworthy vendors from the area.  They will also be able to handle a lot of the running around and just narrow down the important things that you need to attend so you are not making a lot of trips back and forth.
I know is sounds crazy to hire a wedding planner if you have a small budget.  However it is even more important to have a planner when you have a small budget.  Wedding Planners have done this many times and can give you great cost cutting tips.  They have also negotiated prices with vendors before and are more likely to get you better prices.  They usually save you more money than they charge for their services.
Not all brides are about the wedding details and that's ok if you are one of the brides who are not.  Just because your friend spent hours going over floral arrangements and favors doesn't mean you have to if you are not that into it.  A Wedding Planner can help narrow down things for you to help you with your decision making.  They will also help with all the details that make a wedding special that you may not want to handle.
Planning a wedding can be very stressful especially when you are doing everything yourself.  If you are a high strung person or if you stress out easily, then hiring a wedding planner is definitely a good idea for you.  They can help take a lot of the stress out of the process while you can focus more on the fun parts of the planning process.
Whether you think a wedding planner is right for you or not, the one thing you want to make sure of is that you have someone designated to handle everything the day of the wedding.  No bride needs to be worrying about the cake delivery or if the DJ got set up on time the day of her wedding.  Having someone to handle all of the details the day of will allow you to relax and enjoy your day.
---
Part of our "Wedding Wednesdays" series