Pit BBQ Saturdays
Dine In or Take Out!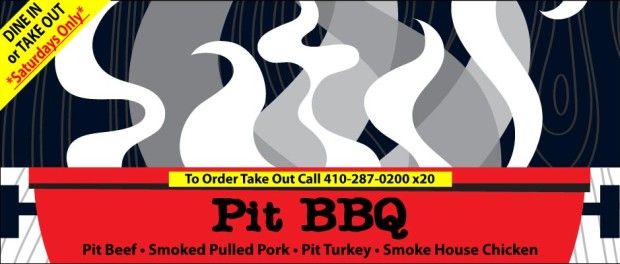 Pit BBQ is Here! Saturdays Only
Saturdays This Summer at the Blue Heron Grille.
Dine In our Restaurant, or Call to Take Out.
For Take Out Orders Call 410-287-0200 x20
From our authentic wood smoke BBQ on site:
Pit Beef
Pit Smoked Pulled Pork
Pit Turkey
Smoke House Chicken
Available Saturdays after 3pm.