Member Spotlight: Joan Martin & Bernie Weed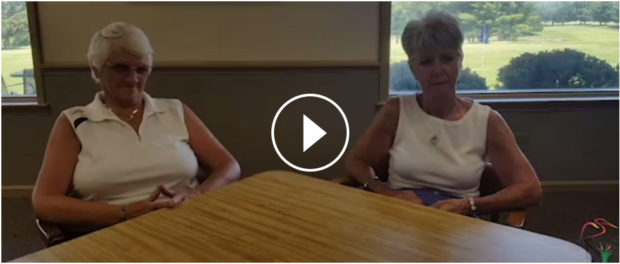 *Member Spotlight: Joan Martin & Bernie Weed*
This week's spotlight members are prominent members of our Ladies Association.
Association President Joan Martin and Bernie Weed have been friendly and familiar faces at the club for a long time, as Ms. Weed has been here roughly twelve years, and Ms. Martin has been here over thirty years.
In the interview shown below, we talk about the Ladies Association and some fun memories they've made here over the years!
---
New Member Spotlight Series
This video is the first in Chesapeake Bay Golf Club's new "Member Spotlight" video series by Andrew Barbin, Jr.
Look for our Member Spotlight videos Mondays on Facebook and Twitter.
Don't miss out on the fun! "Like" and Follow us on Facebook, Twitter and Instagram! Get to know our members, staff and friends – with weekly videos, recaps, pics, fun trivia questions, and giveaways!