Masters Jacket – 2020 Results
Congrats to Jesse Crockett Sr (Net 69) who picked Dustin Johnson (68) to take this year's green jacket.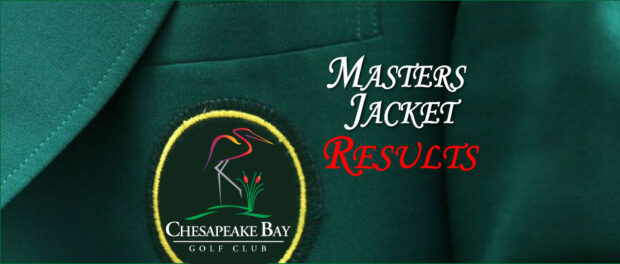 Masters Jacket Tournament Results
Spring or Fall – it matters not! Nothing is quite like The Masters.
Chesapeake Bay Golf Club's Masters Jacket Golf Tournament has a fun format – entrants picked a PGA Tour Player playing in the Masters to be their "partner" for the day.
Congratulations to Jesse Crockett, our 2020 Masters Jacket champion! His net score paired with actual Masters champ Dustin Johnson's score put him over the top. Congratulations on winning the Green Jacket Jesse!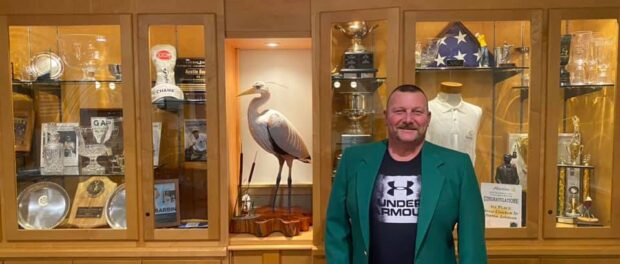 Golf Results – November 14, 2020
1st Place
Jesse Crockett Sr – Net 69
Dustin Johnson – 68
Total – 137
2nd Place
Rickey Smith – Net 69
Justin Thomas – 70
Total – 139
3rd Place
Jim Weinztel – Net 72
Dustin Johnson – 68
Total – 140
4th Place
Pete Petersen – Net 70
John Rahm – 71
Total – 141