Labor Day Golf, Mixer & Barbecue
Labor Day, Monday, September 2, 2019 - 1:00 PM Start
OPEN TO PUBLIC! Annual Labor Day 4 Person Scramble + Cookout.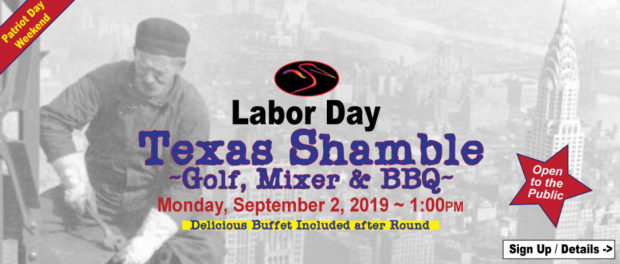 Labor Day Texas Shamble
Golf, Mixer & BBQ Cookout
Sign Up: 410-658-4343 x2  |  Sign Up Online
Play in Chesapeake Bay Golf Club's Annual Fun Labor Day Scramble this Labor Day, Monday, September 2, 2019.
This is an optional event Open to the Public! Fun 4 person team "Texas Shamble" Format makes for a great day of golf. Bring your own team – or we can pair you up.
Enjoy a delicious barbecue cookout dinner that's included following the round.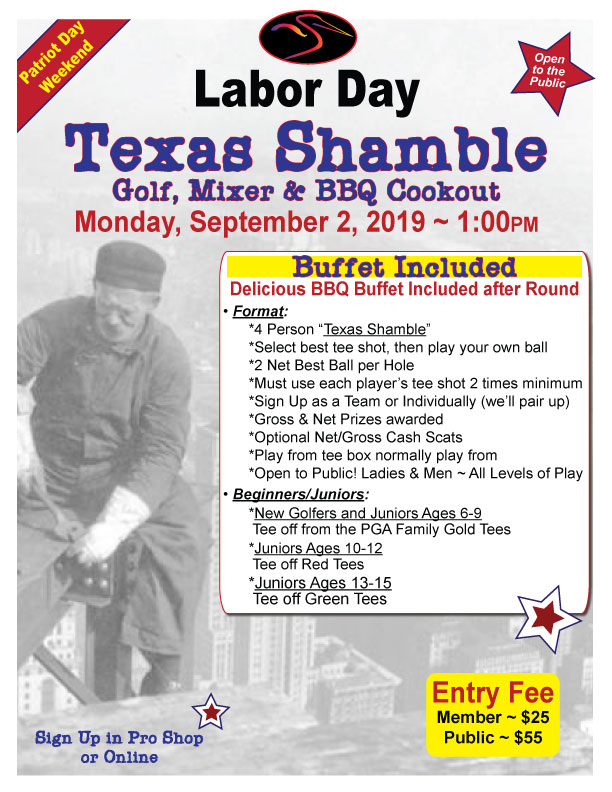 Format:
4 Person "Texas Shamble"
Select best tee shot, then play your own ball
2 Net Best Ball per Hole
Must use each player's tee shot 2 times minimum
Sign Up as a Team or Individually (we'll pair up)
Gross & Net Prizes awarded
Optional Net/Gross Cash Scats
Play from tee box normally play from
Open to Public! Ladies & Men ~ All Levels of Play
Beginners/Juniors:
New Golfers and Juniors Ages 6-9

Tee off from the PGA Family Gold Tees

Juniors Ages 10-12
Juniors Ages 13-15
Entry Fee:
Member – $25
Public – $55