In honor of National S'Mores Day on Sunday, August 10th, the Blue Heron Grille will be serving up delicious S'More Pancakes and Waffles!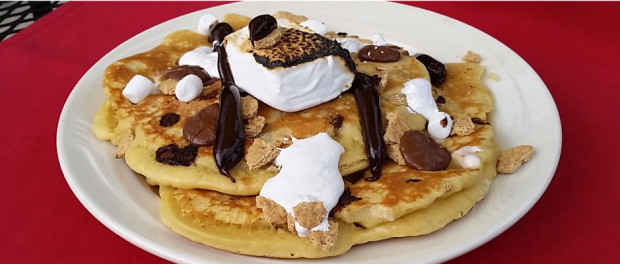 Special S'more Pancakes & Waffles
Sunday, August 10th at Blue Heron Grille
Sunday Brunch is served from 9am-2pm
Reservations Recommended 410-287-0200 x11
Stop by the Blue Heron Grille for Brunch this Sunday and bring the kids for a delicious treat! Chef Gary has created decadent S'more Pancakes and Waffles to celebrate National S'mores Day. These special offerings will be available in addition to our regular full Brunch Menu.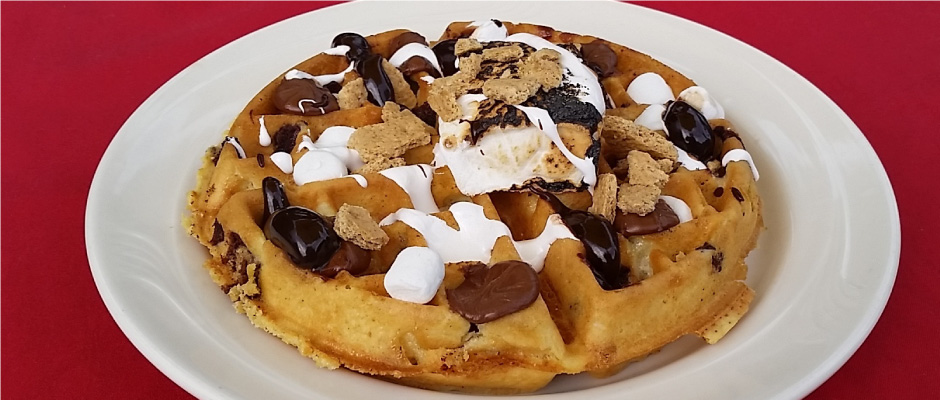 Secret Recipe
Our S'more Pancakes and Waffles are made with chocolate chips, mini marshmallows and graham cracker crumbs and topped with a jumbo roasted marshmallow cube, fluff, chocolate wafers & fudge and crumbled graham crackers. Need we say more?