Evan Barbin Shoots Course Record 62 from White Tees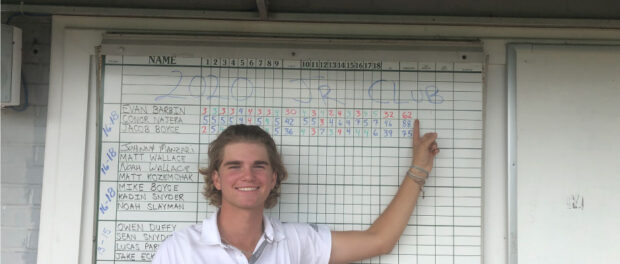 RISING SUN, MARYLAND. August 19, 2020 — Chesapeake Bay Golf Club junior golfer Evan Barbin (age 16) shoots a historic course record 62 (9-under par) from the White Tees during the 29th Annual Junior Club Championship.
Evan's dominant round of 9-under par consisted of 10 birdies, 7 pars, and a bogey. His 62 shattered not only Chesapeake Bay Golf Club's course record from the White Tees, but also the Junior Club Championship record previously set by his older brother Zach Barbin.
Evan Barbin – Course Record Scorecard