2016 Special Awards Winners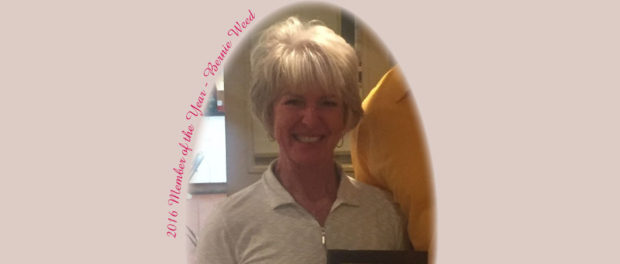 2016 MEMBERSHIP SPECIAL AWARDS
The 2016 Chesapeake Bay Golf Club Membership Special Awards ceremony was held Sunday, October 30, 2016 at the Rising Sun Course.  We'd like to congratulate all the players and all the winners this season.
Special Recognition:
A special recognition for the Ladies Association President Joan Martin and the Ladies Board, and the Men's Association President Gary Rohrbaugh and the Men's Board for all their hard work organizing and running a flawless Association and tournament schedule.
2016 Dick Civita's "Sandbagger of the Year" Award

Al Mingle
He is always in the in the running in the net tournaments
1st spring member member
4th  Paul Gehring Cup
1st victory outing
He placed top 3 – in 12 of 15 events he played in our weekly the senior league
2016 Ladies' Most Improved

Bernadette Weed
86 Rounds Posted
20.2 to 17.1
3.1 USGA Index Points Dropped
Past Winner – This is her 6th time winning this award
Wins Award Plaque
2016 Men's Most Improved

Frank Cortazzo
60 Rounds Posted
33.2 to 26.8
6.4 USGA Index Points Dropped
1st time Winner
Wins Award Plaque
Most Improved Players Award Criteria:  Must Have minimum of 45 Rounds Entered in the HDCP Computer
2016 Glenn Slonecker "Member of the Year"

Bernadette Weed
She is an ambassador to the Club
She has played at Chesapeake Bay Golf Club for many years
It is a privilege to know her
We appreciate all her hard work this year with the Ladies events and organizing outside events!
Special thanks and glad to call her a friend
Wins Award Plaque
2016 Tournament of Champions Cup Winner

Andrew Barbin, Jr.
Total Score: Shot 71 Gross with a winning Net Score of  69
Wins Champions Cup
2016 "Player of the Year"

Andrew Barbin, Jr.
Total Points won in regular season – 340 pts
Finished 1st in the overall Player of Year Points Race with 2,840 pts
This is his 2nd Player of the Year Award
Wins Crystal Vase / $400 towards 2017 Membership