Zachary Barbin Low Amateur at 2018 Pennsylvania Open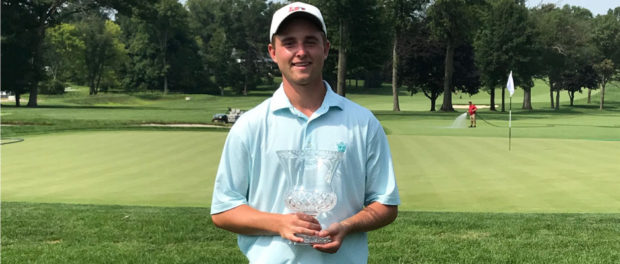 LANCASTER, PA. – Zachary Barbin ties for low amateur at the 102nd Pennsylvania Open Championship at Lancaster Country Club, August 13-15, 2018 and ties for 10th place overall.
Chesapeake Bay Golf Club member Zachary Barbin is a 19-year-old from Elkton, Maryland and a sophomore on the Liberty University golf team.
Pennsylvania Open Recap
After a 3-under par first round 67, Zachary Barbin was tied with pros Ben Boyle, Chris Crawford, Travis Howe and Stu Ingraham for second place and was the lone low amateur in the field of 120 professionals and amateurs. Barbin made 6 birdies and hit an astonishing 17 greens in regulation on Monday.
At the top of the pack was pro Craig Hornberger, who shot a 5-under par 65 at Lancaster Country Club – his home course.
On Tuesday, Barbin had a solid 14 pars to fire a 1-over par 71 to remain 2 under par for the tournament.
After the final round three college players tied for low amateur honors at 1-over 211 – Zachary Barbin of Liberty University, J.D. Hughes of Penn State, and Evan Long of Minnesota.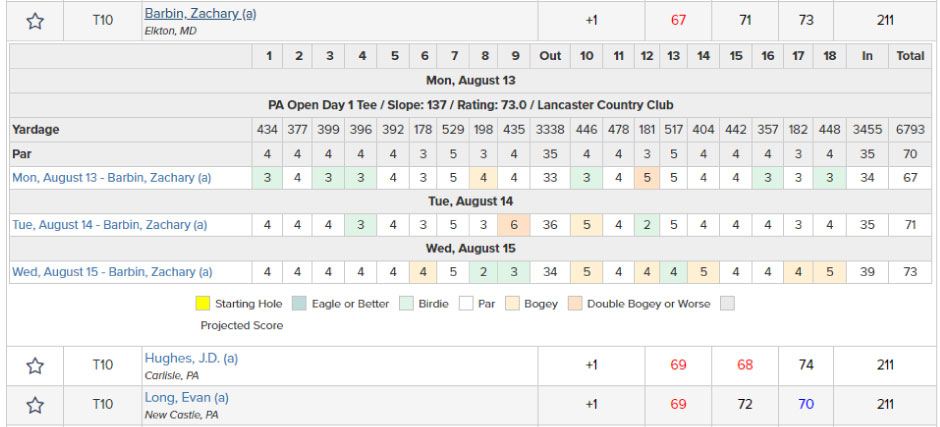 Successful Summer
The low amateur achievement in the Pennsylvania Open caps off a stellar summer for Zachary Barbin who also finished second in the Delaware Amateur Championship with a 3-under par four round 285, and won the stroke play portion of the 97th Maryland Amateur Championship with a 2-under 68 at Baltimore Country Club and made it to the semifinals in match play.
A notable highlight of Barbin's Round 2 of Match Play in the Maryland Amateur was his incredible eight birdie run to win 6up.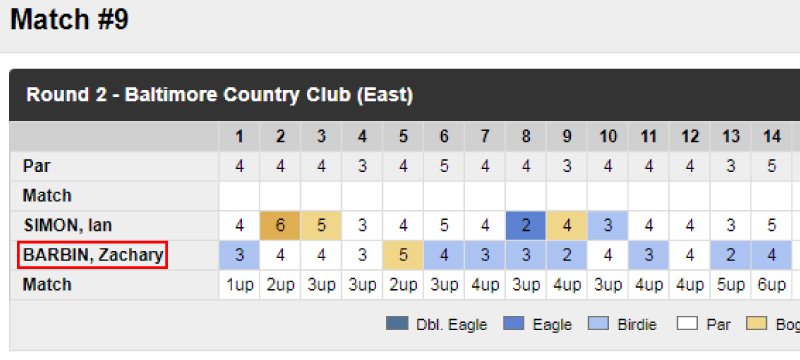 Sources: