Steve Rogers wins 2019 President's Cup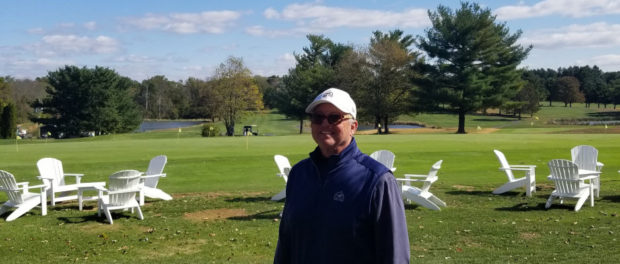 A huge congratulations to Steve Rogers for winning our 2019 Harry C. Barbin President's Cup! Steve won a thrilling 19 hole match with Tom Monaghan in what was our biggest ever President's Cup field – boasting 64 of our members here at Chesapeake Bay Golf Club.
Steve went through a series of tight, hard fought matches en route to his title, with many of his matches going to the final hole or into extra holes. A series of clutch putting throughout our year-long tournament was the difference maker pushing Steve on top for our flagship member event.
2019 President's Cup Bracket – Final
---
About the President's Cup
The President's Cup is a golf Match Play "Major" event for Chesapeake Bay Golf Club Members, Season Ticket and Chantilly Card Holders, and Association Members.
Major events earn maximum points toward the Player of Year Points List.
Details
Open to All Members – Men & Women
Season Ticket, Chantilly Card Holders, Association Members
For All Levels of Play
100% Handicap
A Blind Draw for all participants
Everyone vs Everyone
6 Round Match Play Event
Play your Match when you want – before each round deadline