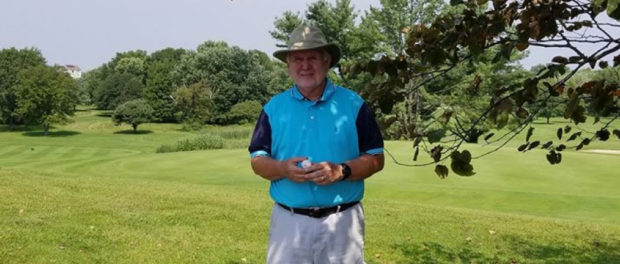 HOLE-IN-ONE!
Congratulations to David Frace of Bel Air, Maryland for his Hole in One on Tuesday, September 5, 2017 at Chesapeake Bay Golf Club!
Dave aced the Par 3, 155 Yard Hole #2 using his Driver. Witnessing the event were playing partners Jim Stangle, Oru Rehling, and Joe Iacchel.
Incredibly, this marks Dave's third ace in four years!
About Chesapeake Bay Golf Club's Hole #2 – "Azalea Hill"
A stream runs along the left side, bunkers on both sides of this two tiered green, and azaleas surrounding the backdrop make this a great hole. Club selection is key! Be careful not to go over the green, it makes for a tough up and down.
Chesapeake Bay Golf Club's Par 3 Hole #2 Yardages
Chesapeake (Black) Tees: 196
The Bay (White): 175
The Pines (Green): 155
The Heron (Red): 140
PGA Gold: 100
PGA Blue: 65
Handicap and Suggested Tee Box and Yardages
Chesapeake Bay Golf Club suggested Tee Boxes based on USGA Handicap are as follows:
0-10 Handicap – Chesapeake (6,749)
11-24 Handicap – The Bay (6,244)
24+ Handicap – The Pines (5,824)
30+ Handicap – The Heron (5,129)