Austin Barbin Shoots Course Record 63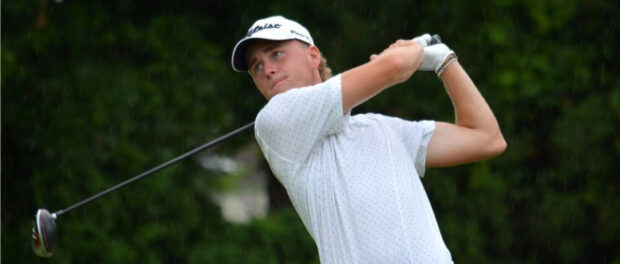 RISING SUN, MARYLAND. August 1-2, 2020 — History is made yet again as Chesapeake Bay Golf Club's Austin Barbin sets a new course record 63 (8-under par) from the Black Tees during the 51st Men's Club Championship.
During his first round on Saturday, August 1, 2020, the 19 year old and 5-Time Club Champion Austin Barbin (University of Maryland sophomore) broke the course record he set in last year's contest with a blistering score of 63 (8-under par). After shooting a 31 (-4) on the front 9, Austin found some trouble on 10, 11, and 13, bogeying all of them with a birdie on 12. He then proceeded to finish holes 14 through 18 with an eagle – birdie – par – birdie – eagle.
In round two on Sunday, August 2, 2020, Austin followed up his course-record 63 with another phenomenal round of 65 (6-under par), demolishing his own Men's Club Championship tournament record with a total of 14-under-par for the 36 Hole Event.
Austin Barbin – Course Record Scorecard