Arlene Zamora – 2020 Player of the Year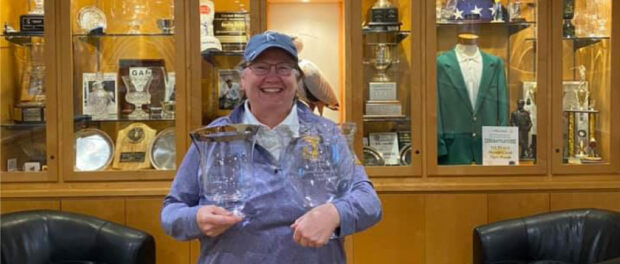 Huge congratulations to our 2020 Player of the Year Arlene Zamora!
No stranger to club accolades, or accolades in general – Ms. Zamora capped off another phenomenal year of golf by winning the Tournament of Champions, paired with being the season points leader to also be named 2020 Chesapeake Bay Golf Club Player of the Year.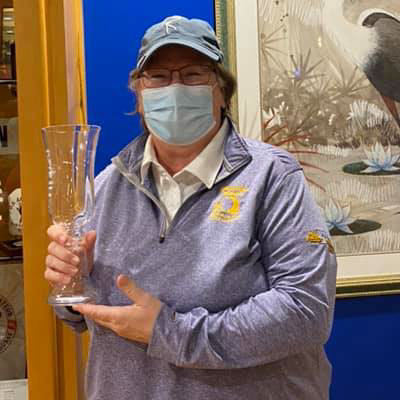 This concludes a season where Arlene won the Ladies Club Championship for a record 10th time, her 4th Senior Ladies Club Championship, the Gehring Cup, the Big 4, the Labor Day Mixer, and the 3 Jacks and a Jill Tournament. Well deserved and well earned Arlene!
Mike Nelles and Keven Lawson (pictured below) were our Men's and Ladies Most Improved.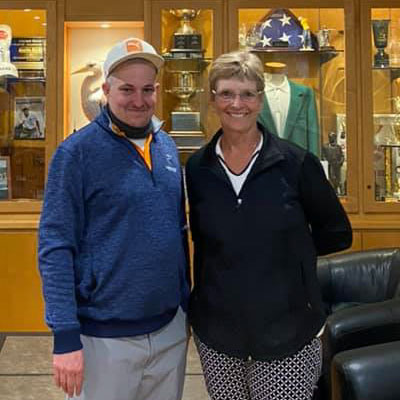 Jim Weinzetl (below) won his second career "Sandbagger of the Year" honors.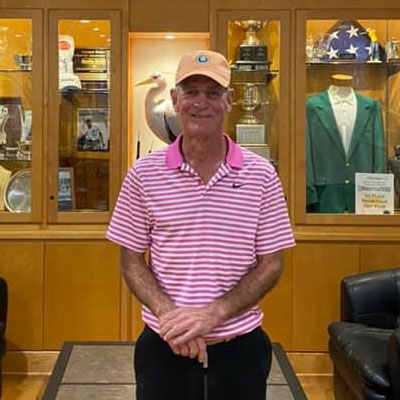 Bobby Whiteoak was awarded "Member of the Year" for his huge help with building our brand new simulator complex and remodeling of the grille room. We thank Bobby for his love and dedication to the club – and for his friendship.
Despite all the craziness 2020 offered, we still managed to have another awesome tournament season with our fantastic membership. We look forward to next season, and to see who will come out on top next year!