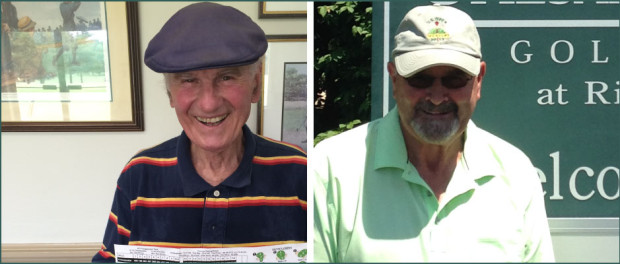 It's been a remarkable couple of days with two Chesapeake Bay Golf Club members shooting below their age – Vito Papagno and Dudley Cummings.
Dudley Cummings
Dudley Cummings, age 77 and a member at Chesapeake Bay, shot a great score of 74 on Sunday, May 31st at the Rising Sun course. Congratulations Dudley!!
Vito Papagno
Vito Papagno, a longtime member of Chesapeake Bay Golf Club shot 83 Monday, June 1st at Rising Sun. This is one shot below his age of 84. WAY TO GO VITO!