A Hole-in-One for Bernie!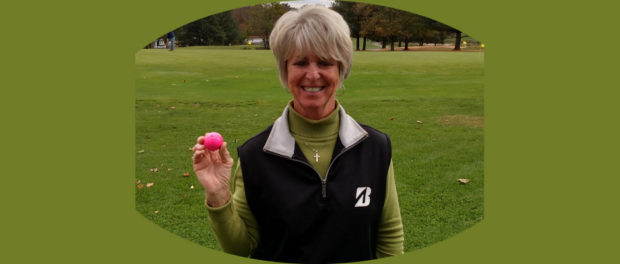 Congratulations to Bernie Weed for her Hole-in-One on October 24, 2016 on Hole #2 at Chesapeake Bay Golf Club's Rising Sun Course. Bernie made her ace from 140 yards using her Callaway 9 wood and a pink Nike ball. This is Bernie's 2nd lifetime Hole-in-One. Way to go Bernie!
---
Interesting Hole in One Facts and Records
Shooting an Ace is one of golf's hardest, and most thrilling feats. You may be wondering – what are the odds of making a hole-in-one? Check out the article on our website here. Below are some interesting facts and records that combine a mix of luck and great skill:
Longest Hole In One
The longest straight shot hole in one in golf history was hit by Robert Mitera on October 7, 1965 at the Miracle Hills Golf Club in Omaha, Nebraska. Mitera used his driver to ace the 10th hole from 444 yards! Mitera couldn't even see the flag from where he teed off. He only realized he'd aced the hole when he arrived at the green and another golfer told him his ball was in the hole.
Oldest and Youngest Golfers
Some golfers play for years without shooting a hole in one, while others manage to do it at an early age. The youngest player was barely out of diapers when he shot his first hole in one. Jake Paine was just three years old when he shot a hole in one on a 65 yard hole in Lake Forest, California. The oldest player is Harold Stilson, from Boca Raton, Florida. He was 101 years old when he aced the 108 yard 16th hole with a four iron at the Deerfield Country Club on May 16, 2001.
Most Hole In Ones
Norman Manley, of California, holds the record for most hole in ones with 59. Manley shot his first hole in one in 1964 and aced four holes in 1979. That's not too bad considering the odds of hitting a hole in one are roughly one in 40,000.
Famous First Hole In Ones
Tiger Woods was six years old when he hit his first hole in one. Michelle Wie has had six hole in ones in her short golfing career. Wie shot her first ace when she was 12.
Quoted from: kidzworld.com