Trish Patterson Celebrates 20 Years
Honoring Trish Patterson's 20 Years at Chesapeake Bay Golf Club!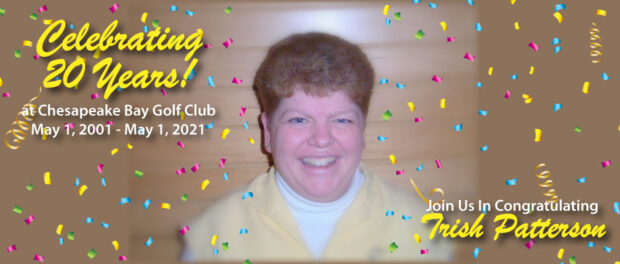 Celebrating 20 Years – Trish Patterson
May 1, 2001 – May 1, 2021
The staff and Barbin Family would like to honor and celebrate Trish Patterson as she marks an amazing milestone – her 20th "Work" Anniversary at Chesapeake Bay Golf Club.
Ever since her first day on Tuesday, May 1, 2001, Trish has been an invaluable, loyal, dedicated, trustworthy, hardworking and intricate part of our team and Chesapeake Bay Golf Club family. She has poured countless hours into her work – always with a gentle and kind heart, and tireless work ethic.
As Assistant General Manager Trish has worn many hats over the years – helping to manage two golf courses including day-to-day food and beverage / restaurant management, financial services, as well as event and wedding planning. Trish was also a key player in helping to run and manage two large golf conventions – the Victory Golf Show of Philadelphia.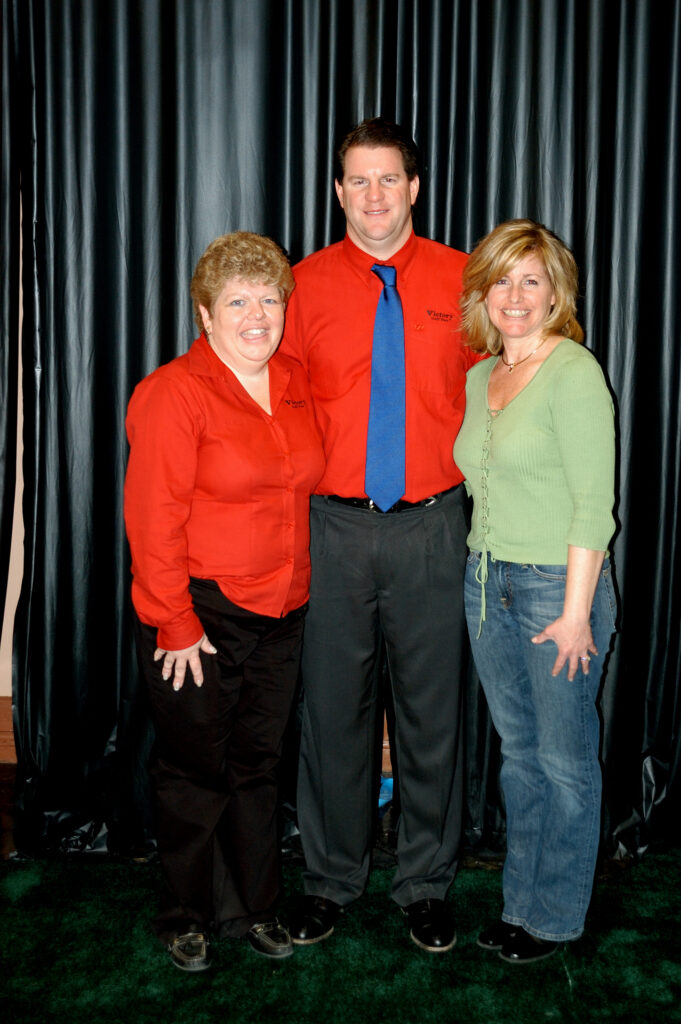 Trish is known for her exceptional attention to detail and the personal relationships she builds with our customers. She has touched so many lives in the community managing life's most important events – such as wedding ceremonies and receptions, baby showers, anniversary dinners, graduation parties – and even the celebration of life. No matter the occasion, Trish gives her all.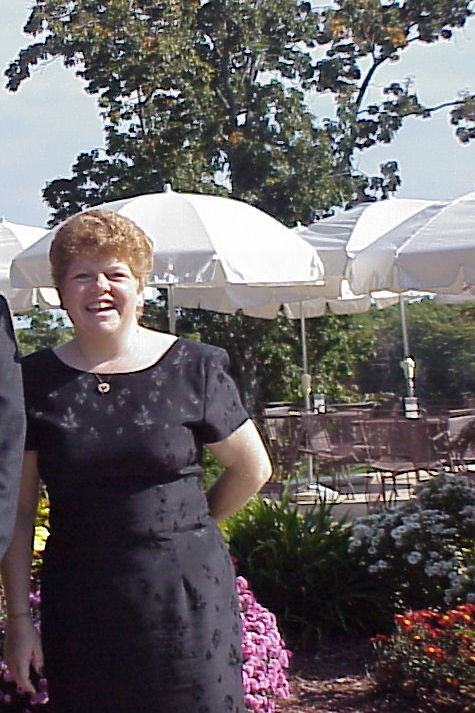 We hope you join us in acknowledging this special milestone by offering up a memory or word of thanks to Trish for her dedicated years of service to Chesapeake Bay Golf Club.
Whether you are a golfer, a member, a past or current co-worker, a vendor, or one of our numerous wedding or event customers over the years, we share in your enthusiasm to wish her well. For us – she is family.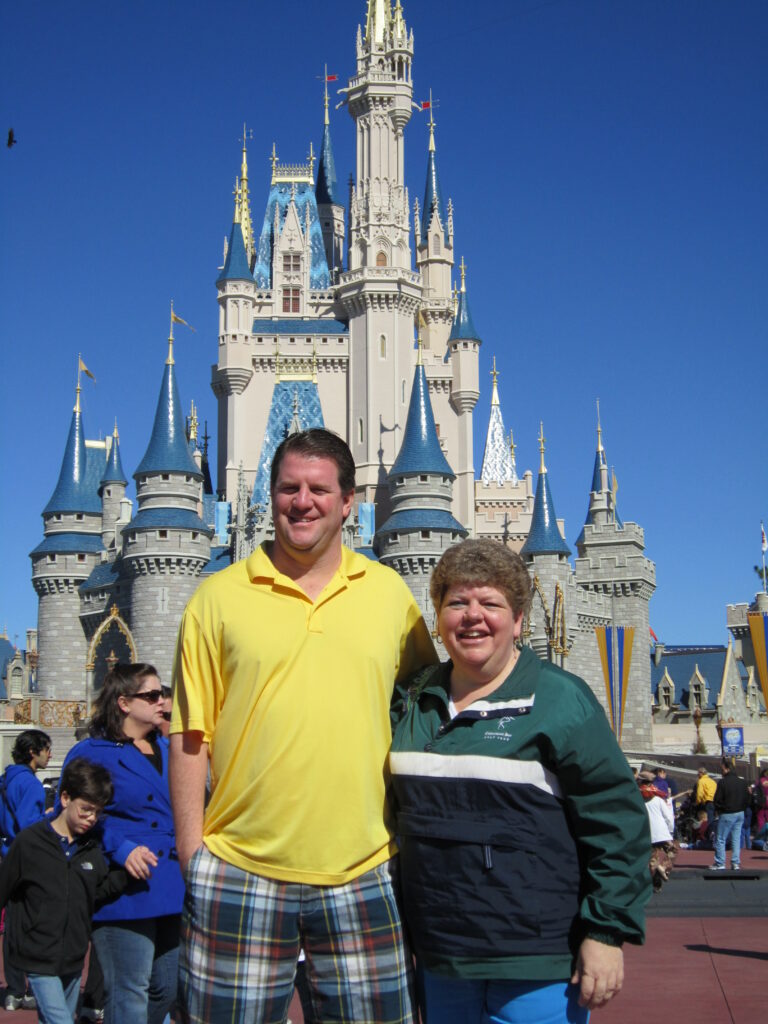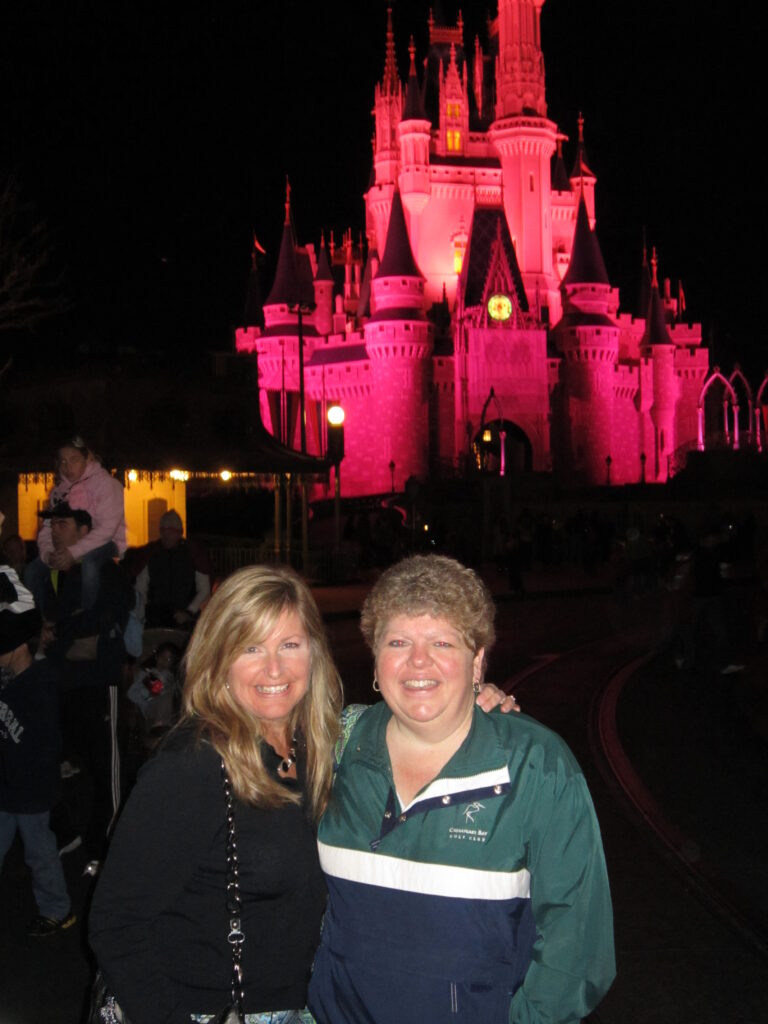 Congratulations Trish for 20 exceptional years of service and for choosing to share your work-life with us. Cheers to making lots of great new memories in the years to come.