Incredible! This is Charlie's 1000th career round of his age or better.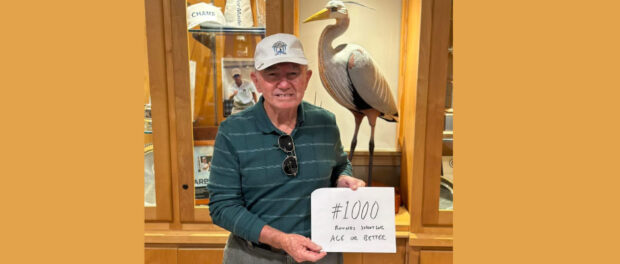 For most golfers, shooting your age is considered one of the rare and celebrated feats of golf. To do it multiple times is a mark of a golfer with true longevity and dedication to their craft.
On October 30, 2023 at Chesapeake Bay Golf Club, CBGC Player's Club member Charlie McClaskey shot his 1000th career round of his age or better, doing so in dramatic fashion with his score of 75 to win the Super Senior Club Championship.
Charlie first shot his age when he was 66 and has been keeping track of it ever since. Now at 82 years old, Charlie says that breaking his age just gets easier! Congratulations once again Charlie on this legendary accomplishment, and the capstone of one of the great amateur careers in the history of Philadelphia golf!