Menu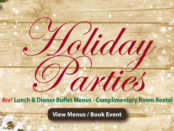 Planning a Christmas or Holiday Party? Check out our delicious new Lunch & Dinner Buffet Menus!
[...]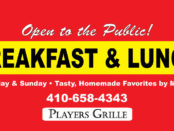 Winter Breakfast & Lunch Menu is Here! Delicious favorites by Melissa.
[...]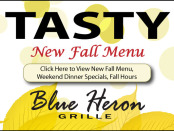 The Blue Heron Grille at Chesapeake Bay Golf Club's North East Course is celebrating the bounty of the season by unveiling its Fall Menu and New "Elements of the Season" Weekend (Friday & Saturday) Dinner Specials that will be updated Weekly here on this page.
[...]