Play 9 Anytime
You've Got Time to Play 9 Holes of Golf!
Play 9 Anytime at Chesapeake Bay Golf Club
Tee Time Rising Sun Course  |  Tee Time North East Course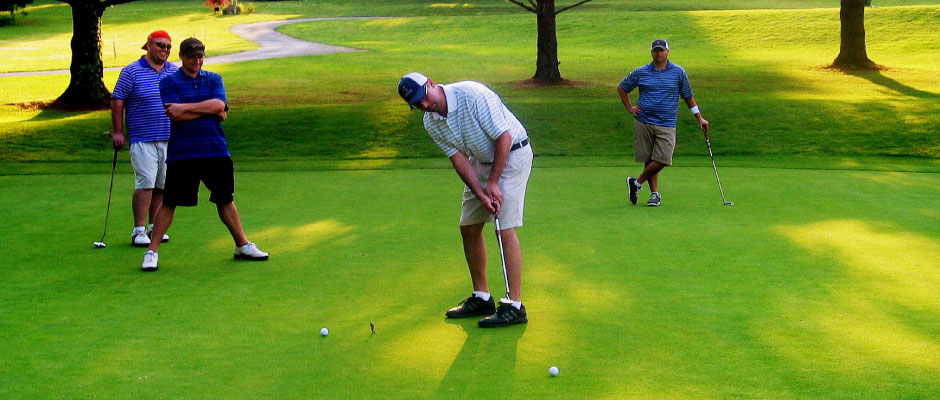 We know that sometimes you don't have time to play a full 18 Holes of Golf. That's why you can play 9 Holes anytime at both the North East and Rising Sun Courses at Chesapeake Bay Golf Club. Nine hole rounds are easy to fit into any schedule – before or after work, on vacation, business travel, later in the day on the weekend – or anytime a full 18 Holes might not be feasible for your schedule. In addition, 9 Hole rounds are a great way to introduce young people to the game of golf and for families to spend time together.
We invite you to play 9 Holes with your golfing friends at Chesapeake Bay Golf Club any day! Enjoy the game you love in half the time.
Our 9 Holes rates are affordable, and eligible to post for USGA handicap purposes. Of course we always invite you to play a traditional 18 Hole round whenever you can find the time, but know that we've got you covered for a quick 9 anytime.
9 Hole Rates
 
North East Course
Walk
North East Course
Ride
Rising Sun Course
Ride
Rising Sun Course
Walk

WEEKDAYS

 (Monday-Friday)
9 Holes
$20
$25
$35
$30

WEEKENDS & HOLIDAYS

9 Holes
$25
$30
$35
$30
Rather Call for Tee Time?
Rising Sun: 410-658-4343 x26  |  North East: 410-287-0200 x3