Play 9 Anytime
You've Got Time to Play 9 Holes of Golf!
Play 9 Anytime at Chesapeake Bay Golf Club
Online Tee Time  (Daily % Off Savings!)  |  Call Pro Shop 410-658-4343 x26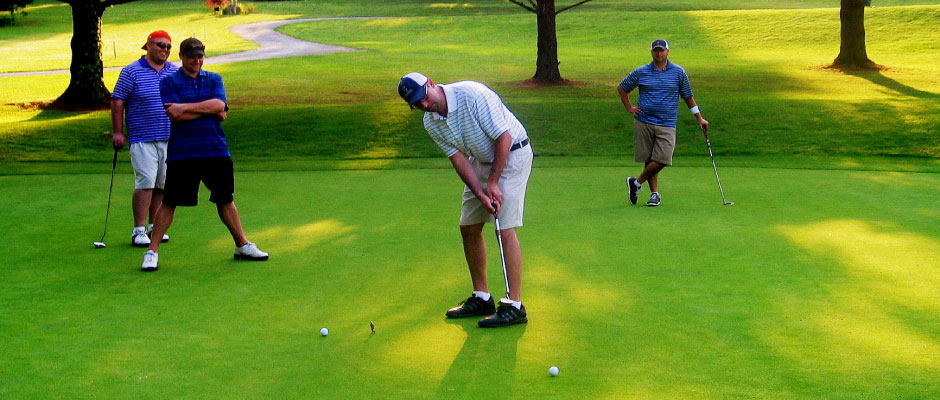 We know that sometimes you don't have time to play a full 18 Holes of Golf. That's why you can play 9 Holes anytime at Chesapeake Bay Golf Club!
Golf Discounts Daily! We offer daily percentage off golf specials and discounts on our Online Tee Time Booking Engine for:
Public
Senior Age 60+ / Military
Junior Golfers (Age 17 & Under)
Weekday and Weekend 9 Hole Ride or Walk Rates
Nine hole rounds are easy to fit into any schedule – before or after work, on vacation, business travel, later in the day on the weekend – or anytime a full 18 Holes might not be feasible for your schedule. In addition, 9 Hole rounds are a great way to introduce young people to the game of golf and for families to spend time together.
We invite you to play 9 Holes with your golfing friends at Chesapeake Bay Golf Club any day. Enjoy the game you love in half the time. Walk or Ride in a Cart – your choice!
Our 9 Holes rates are affordable, and eligible to post for USGA handicap purposes. Of course we always invite you to play a traditional 18 Hole round whenever you can find the time, but know that we've got you covered for a quick 9 anytime.