FootGolf Kick-Off Party!
Free Event Sunday, June 8th at 3pm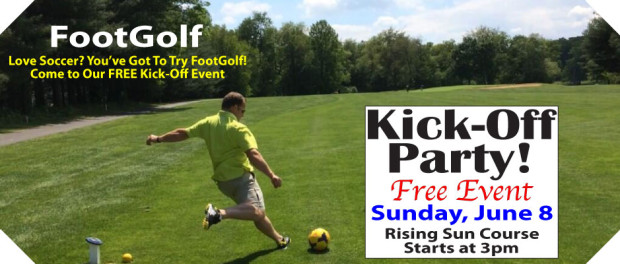 Countdown to Kick-Off!
Stop by Chesapeake Bay Golf Club's Rising Sun Course on Sunday, June 8th starting at 3pm to experience the cool new sport called FootGolf!
Chesapeake Bay Golf Club is Maryland's first Accredited AFGL FootGolf Course.
Meet a player from Baltimore's own 7 Time Champion Indoor Soccer Team the Baltimore Blast!
Free Kona Ice
Food & Fun!
Call our Pro Shop 410-658-4343 to save your spot for the day.