CBGC Gift Cards
Order Your Gift Cards in Any Amount!
CBGC Gift Cards – perfect gift every time!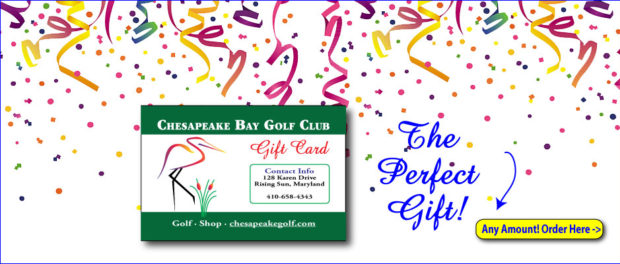 Chesapeake Bay Golf Club Gift Cards are the Perfect Gift for Golfers! Always a Great Gift – and a Super Stocking Stuffer idea.
Order yours today in any amount desired! Just fill out our Gift Card Request Form below and a sales associate will contact you to complete your order.
CBGC Gift Cards can be used at Chesapeake Bay Golf Club for:
Golf
FootGolf
Driving Range
Pro Shop – Golf Equipment, Merchandise, Apparel